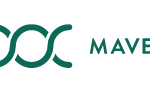 Website mavenclinic Maven Clinic
The next generation of care for women and families
Maven is the leading women's and family healthcare company. Named the #1 Most Innovative Company in Health by Fast Company in 2020, Maven advances women's health, family planning, and diversity in the workforce by empowering parents to plan or start a family while growing their careers. Employers love Maven because it helps lower their healthcare costs while improving their ability to attract and retain women and working parents. Founded in 2014 by Katherine Ryder, Maven has raised $88MM, and is backed by Icon Ventures, Sequoia Capital, Oak HC/FT, Spring Mountain Capital, Female Founders Fund, Harmony Partners, and individual strategic investors Reese Witherspoon, Mindy Kaling, Natalie Portman, and Anne Wojcicki.
Maven is looking for a Senior Product Designer to join our growing Experience Team within the Product Org. Product Designers at Maven own the end-to-end design process including conducting user research, facilitating design-thinking activities with team members, designing the full UX across multiple platforms, and working with engineering to implement and QA their designs. Applicants should have a passion for designing products that fill business and user needs with intuitive, beautiful, innovative solutions. This role will join a cross-functional product pod focused on designing the programs that we develop for supporting diverse paths to parenthood including adoption, surrogacy, and fertility. This product pod works in close collaboration with our business development team as we are defining the future of the products and services we will develop to support the various needs of these users.
As a Senior Product Designer at Maven, you will: 
Collaborate with cross-functional partners to build out team roadmaps by identifying and prioritizing projects that will solve user problems and business needs.
Work alongside product management, design, user research, data analytics, and engineering to build and grow the product experience across web, email, push, and native platforms (iOS and Android).
Educate yourself on all paths to parenthood (adoption, fertility, pregnancy, etc) in order to deeply empathize with the real life experience of our users.
Plan and conduct user research to identify and validate user problems and test hypotheses. Must be adept at ideating, prototyping and testing new product concepts with real users.
Contribute to Maven's interactive design patterns and visual design language through collaboration with the product and brand design teams.
Share your work regularly with the product and brand design team to get feedback, and provide feedback to others to ensure we are all executing the highest quality work for our users
Be a champion of design thinking, help encourage and inspire creativity, and a culture of feedback around the organization.
Facilitate design sprints with cross-functional teammates, business partners, and subject matter experts across the company to inform product strategy.
We're looking for you to bring: 
5-8 years of product design experience
Solid design portfolio that includes multiple case studies that showcase design research, product strategy, UX, visual design, and implementation
Strong visual design skills (branding, typography, layout, composition)
Solid toolkit of design software (Figma, Sketch, Adobe)
Experience and ability to design for multiple platforms (email, push, web, iOS, Android)
Strong communication, problem-solving and brainstorming skills
Experience working on a cross-functional team where you collaborated with engineering, product management, and data teams to implement and iterate on changes to the user experience
Motivated self-starter comfortable working in a tech startup or agency environment with fast growth and pace of change
Passion for working on a product dedicated to reimagining women's and family healthcare
Helpful experiences and skills (if you don't have them, you can learn them with us!): 
Experience designing healthcare products or other HR-benefits software
At Maven we believe that a diverse set of backgrounds and experiences enrich our teams and allow us to achieve above and beyond our goals. If you do not have experience in all of the areas detailed above, we hope that you will share your unique background with us in your application and how it can be additive to our teams.
Benefits & Perks: 
Maven employees are united in their quest to improve the health and well-being of women and their families in our community. We seek to empower all of our team members to fulfill that mission and reach their full potential regardless of function, geography or experience level. That's why we invest in our employees, who are our most important asset in achieving our mission. To that end, we offer:
Choice of great medical, dental, and vision insurance plan options, including a plan for which the premium for Mavens is 100% covered by Maven
Access to the Maven platform service and free Maven appointments for Mavens and generous credits for family & friends
Free One Medical membership
401(k) plan
Unlimited paid time off
Monthly stipend for your choice of wellness benefits
Weekly stipend for a *free* lunch
One-time stipend to enhance your work from home experience (We will be working remotely until sometime next year!)
A variety of virtual team events such as musical performances, game nights & happy hours
12 weeks parental leave and 2 weeks flexible time upon return
Annual professional development stipend
1 month paid sabbatical after 5 years
Maven is an equal opportunity employer. We celebrate diversity and are committed to creating an inclusive environment for all employees.