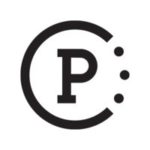 Website thepillclub The Pill Club
The easiest way to get your birth control
Pill Club is reinventing the way women receive healthcare and essential medicine. Starting with birth control, we create a patient experience that is personal, convenient, affordable, and delightful. We offer everything she needs in one place – healthcare through telemedicine, payment using credit card or insurance, and prescriptions by mail.
Our mission is to be a trusted healthcare partner for women, empowering them through access, choice, and education – all while delivering a positive and personal experience. Launched in 2016, the Pill Club is a leader in the technology-enabled virtual care and pharmacy space, serving hundreds of thousands of patients across the US.
Description:
The Senior ETL Data Engineer is tasked with contributing to the continual improvement of the business's data platforms through his/her observations and well-researched knowledge. The engineer keeps track of industry best practices and trends and through their acquired knowledge, takes advantage of process and system improvement opportunities. The engineer plays a collaborative role where he/she works closely with the business's BI/Analytics teams, gathering technical requirements for exceptional data governance across the department and the business at large.
Responsibilities:
Work as part of a team to support business analytics for growing online consumer health subscription service.
Acquire understanding on existing data, perform analysis and provide ETL solutions.
Provide near real-time application and data integration.
Support and enhance existing ETL jobs in Python and SQL.
Participate in requirement gathering, solution design and implementation of data warehouse, including data model evolution to support new data sources.
Create and maintain ETL specifications and process documentations to produce the required data deliverables
Troubleshoot and resolve data, system, and performance issues.
Integration and design for Business Intelligence tools (e.g., Looker, QuickSight)
Requirements:
A Bachelor's degree in Computer Science
7+ years' experience in ETL and data warehouse development.
3+ years experience with AWS Redshift, Kinesis, SQS, and S3.
4+ years experience with Python and Pandas.
Creating scalable data models for analytics
Outstanding written and verbal communication skills and comfortable presenting ideas to peers and across the company.
Experience providing clear data engineering technical leadership, mentoring, and best practices for data management and quality within and across teams.
We are a family of medical professionals, women's health advocates, and software engineers on a mission to simplify the process of getting birth control! If you are interested in working at a rapidly growing healthcare startup and want to get in on the ground floor of building a company that's changing the way birth control is dispensed, please consider joining our team!
If you fit most of these requirements and love the idea of working to improve women's health, please apply with a resume. We can't wait to hear from you!
We are an Equal Employment/Affirmative Action employer. We do not discriminate in hiring on the basis of sex, gender identity, sexual orientation, race, color, religious creed, national origin, physical or mental disability, protected Veteran status, or any other characteristic protected by federal, state, or local law.