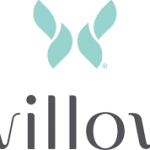 Website Willow
Pumping, Reimagined
Quality data is fundamental to our mission to bring joy to motherhood, as it informs decision making to power our growth. As a rapidly growing pre-IPO company, we are building for the future to ensure our systems and processes scale effectively. As a Senior Data Engineer, you will be charged with helping to define and realize the charter of bringing timely, reliable data to the company. If you love to dive into a challenge, are energized by understanding business needs and developing the right data pipelines to support them, we'd love to talk with you.
About Willow:
Founded in 2014, Willow forever changed the way women pump with the world's first quiet all-in-one, in-bra wearable breast pump. The Willow Wearable Breast Pump ditches the long tubes, cords, dangling bottles and loud sucking sounds so moms can pump wherever their day takes them. We are just getting started. The company is experiencing strong growth and is poised for continued success in the booming Femtech space. We are a mission-driven team of experienced inventors, mothers, and fathers dedicated to making a difference in mom's life.
What You'll Do:
Develop and automate high-performance data processing systems to enable data driven decision making
Lead the charge to ensure data pipelines are efficient, reliable, accurate and easy to maintain
Own quality for the data we expose for Analytics & Data Science
Institute data logging best practices to support and improve our data flow
Work with Engineering teams on data quality investigations
Design, build and launch efficient & reliable data pipelines and run aggregate jobs as needed to effectively visualize data in our BI tool
Use expert coding skills across necessary languages from Python to Java
Work across multiple teams in high visibility roles and own the solution end-to-end
What You'll Bring:
6+ years of experience designing and building scalable and robust data pipelines
3+ years experience programming in Python development
2+ years experience with Google Cloud Platform & BigQuery
SQL ninja
2+ years of BI tool and integration experience [Experience with Looker preferred]
BS/MS in computer science or equivalent is required
Extensive experience in troubleshooting data issues, analyzing end to end data pipelines and in working with users in resolving issues
Experience in ETL pipeline, data modeling and schemas (Star, Snowflake etc)
Significant experience with shell scripts
Strong problem-solving skills, data and software applications.
Experience with A/B testing environments is a plus
Effectively collaborate cross-functionally to ensure the overarching Willow data architecture supports the needs of the entire company
Willow is proud to be an equal opportunity workplace. We are committed to equal employment opportunities regardless of gender, race, religion, sexual orientation, gender identity, age, marital status, disability, or Veteran status.