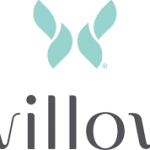 Website Willow
Pumping, Reimagined
Willow is a platform for products that help improve the lives and health of women. We are a mission-driven team of experienced inventors, young mothers, and fathers dedicated to making a difference in women's lives. The Willow™ Wearable Breast Pump is the first solution in our platform. Moms who pump told us that they often need to press pause on life while they pump and that their dream pump would be truly mobile and unplug.  Willow is a complete re-imagining of the breast pump – it is the world's first all-in-one breast pump that fits in a bra.
As part of the R&D Hardware team, you will be a direct contributor to the creation, development, execution and on-going improvements of consumer-focused products designed to bring joy to motherhood. You will collaborate closely with the multidisciplinary engineering & development team to help bring new innovations to market.
What You'll Do:
Researches, analyzes and plans the mechanical design in accordance with product requirements as established from various sources including marketing, manufacturing, reliability, and customer specification documents.
Designs and develops product components and assemblies including detailed mechanical design and documentation. Hands-on mechanical design, analysis (including FEA), prototyping, debugging, system integration and testing are key components of the development activities.
Familiar with designing for prototypes prototypes and mass-production including 3D printing, machined, injection-molded, and formed parts.
Documents, implements and tests mechanical design requirements for production. This includes supporting transfer of relevant design output documents and recommended process instructions.
Contribute regularly to technical design reviews, project scheduling, and development of new product concepts and applications.
Use FEA simulation tools to model mechanical assemblies and guide design development.
Works with consultants, vendors, and contractors to realize designs.
Be located in Mountain View, CA and will require domestic and international travel.
What You'll Bring:
BS in Mechanical Engineering, or closely related field required
4+ years of industry experience in Mechanical Engineering
Proficient in CAD design (SolidWorks, NX)
Familiarity with geometry tolerancing and ANSI documentation
Knowledge of rapid prototyping, design-for-manufacture, design-for-test and design-for-experiments
Strong presentation and communication skills for driving critical design decisions
Effective collaborator and member of cross-functional project teams
You have a passion for problem solving and developing creative solutions
You love to (or have the desire to) work on products that make life better for humans
You thrive working in a collaborative/cross functional environment
You can blend technical strength with curiosity, creativity and inventiveness.
Local candidates only