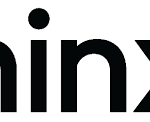 Website Speaxbythinx Thinx
Stay fresh in Speax. Absorbent underwear for bladder leak protection.
About Thinx
Thinx Inc., an innovative company that is disrupting the menstrual hygiene and incontinence product categories. The Thinx Inc. family of brands—Thinx, Thinx (BTWN), and Speax—are on a mission to empower every body through innovative solutions and social change. From first periods to postmenopause, Thinx Inc. provides environmentally sustainable solutions to menstruation and bladder leaks, and confronts the taboos that surround them.
Role Description
Thinx, Inc. seeks a Paid Social Associate who will be owning multiple paid social channels to acquire new customers across all of our brands. This person will report to the Manager of Acquisition Marketing.
The Work You'll Do…
Maintain day-to-day operations of paid social campaigns including performance optimizations as necessary and ensuring pacing to budget and revenue targets across all three brands
Develop ad creation process and proper rotation of ads by using creative insights from prior campaigns, industry trends and close partnership with our Brand/creative teams to manage creative briefing and feedback process
Build and maintain weekly and monthly reporting for Paid Acquisition Manager and Director of Growth to analyze cross-channel performance and hit acquisition goals
Contribute to paid social strategy and annual/quarterly planning process — including strategic recommendations and forecasting for owned channels
A/B test landing pages to drive stronger conversion rate and ensure a strong consumer journey for all new users
Launch new channels to drive new customer acquisition and find new pathways for growth
We're excited about you because you have… 
1-2 years of paid social experience, ideally for Direct Response campaigns
Ability to take complete ownership of a channel and provide recommendations for optimizations and strategic thought
A deep understanding of platform and industry best practices and a strong ability to analyze data to make informed decisions
Ability to identify and troubleshoot problems coming your way with minimal oversight
Project management skills, specifically working with Design, Copy, BI/Analytics a must
Experience working with quick launch processes across multiple campaigns or brands
You'll Get…
Competitive Salary and Stock Options
401k company match that vests immediately upon participation
Generous parental leave of 16 weeks and monthly child care stipend
Unlimited PTO policy
Annual training and development stipend
1x Monthly Mental Escape Days
30% discount on Thinx Inc products and a quarterly $100 spend
Company sponsored outings and Employee Resource Groups
Collaborative, dynamic work environment within a fast-paced, mission-driven company