Full Time
Applications have closed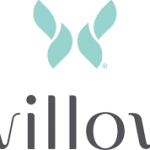 Website Willow
Pump wherever life takes you
We're Willow, a team of inventors, mothers, fathers, aunties and uncles on a mission to help women live their best lives. Selected as one of TIME's 25 Best Inventions, the Willow Wearable Breast Pump is the first all-in-one pump that fits in a bra. This is the first solution in our platform of products that re-imagines how to make women's lives easier, healthier and fuller.
We're always on the lookout for talented, passionate team players to help us deliver our mission. If this sounds like you, we'd love to hear from you!
As Logistics Manager you will be responsible for the daily activities of Willow's logistics operations; including, international freight forwarding, distribution & fulfillment, supply planning, inventory management and interactions with both third party providers and our channels of distribution. You'll manage the daily activities of both our internal Direct to Consumer (DTC) fulfilment operation and retail distribution.
Essential Duties and Responsibilities:
Responsible for daily activities with Willow's 3PL and freight forwarding partners; including Sales Order and RMA entry, reporting and issue management & resolution.
Working with the Director, Logistics, maintains and oversees 3PL service targets; including, order placement to fulfilment cycle time, order fill rates, inventory accuracy, customer returns, etc.
Generates monthly schedule adherence reports, reports customer service trends and oversees corrective action initiatives in support of customer service SLA's. Review and summarize monthly invoices from 3rd party partners.
Manages Willow's reverse logistics process.
Recommends and implement production and transportation actions when products are in out-of-stock or allocation situations.
Supports new product introduction programs, working with Manufacturing and Sales & Marketing, to maximize available new product while minimizing obsolete inventory and raw materials expense.
Participate in Willow's monthly Sales & Operations Process
Work closely with both Directors of Logistics and Sales to ensure new customer channel expansion activity is executed with excellence.
Work closely with Directors of Logistics & Customer Care to ensure customer issues are quickly addressed.
Conducts quarterly and annual capacity analysis and report & present findings.
Provides assistance/guidance to management/departments on matters related to Supply Chain.
Promotes and maintains constructive interdepartmental and inter-company relationships.
Qualifications:
5-10 years of experience in a supply planning, distribution & fulfilment, production planning/master scheduling role (preferably for a manufacturer of consumer products).
BS/MS/MBA in Supply Chain, Engineering or Science.
Experience with both DTC and traditional retail fulfillment, including Amazon.
International outsourced manufacturing and business experience required (including Asia).
Experience using MRP/ERP systems, databases and spreadsheets as required.
Experience leading a logistics organization and managing third party providers.
Experience with Shopify.
Effective communicator and time manager.
Motivated, results oriented management style.