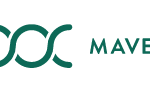 Website mavenclinic Maven Clinic
The next generation of care for women and families
Maven is the largest virtual clinic for women's and family health with a mission to improve the health of the world– one woman, one family at a time. Maven's unique care model enables employers and health plans to improve maternal health outcomes and lower costs, while empowering parents to grow their families while growing their careers. Its platform is global, includes personalized programs across fertility, maternity, and parenting/pediatrics, and offers 24/7 access to Maven's proprietary telemedicine network, the largest in women's health.
Founded in 2014 by CEO Katherine Ryder, Maven was recognized in 2020 as Fast Company's #1 Most Innovative Health Company. Maven has supported over 8 million women and families, and raised $92 million in funding from leading investors like Sequoia Capital, Oak HC/FT Partners, Icon Ventures, and individual strategic investors Reese Witherspoon, Mindy Kaling, Natalie Portman, and Anne Wojcicki.
Reporting to the VP of People, the Head of Recruiting will be responsible for the success of our hiring goals for 2021 and beyond. Maven doubled in size last year and we plan to continue our hiring growth investing in our technical teams and building a new office and talent market in Chicago. The ideal candidate for this position is a true start-up recruiter who is motivated by building high performing, diverse teams rather than just filling roles. You thrive in a fast paced environment, you believe that recruiting plays an impactful role in the overall success of the business and you care deeply about scaling recruiting operations with strong data hygiene tracking team performance, recruiting efficiency and quality of hiring decisions.
As the Head of Recruiting at Maven, you will: 
Design and lead the recruiting strategy to support Maven's hiring goals, specifically focused on diversity and inclusion, investing in our technical teams and opening a new location in Chicago over the next year.
Build a culture of "recruiting at Maven" owning business critical searches to lead by example and share best practices with the recruiting team, hiring managers, interviewers and all Mavens to hit our aggressive hiring targets.
Develop data driven Key Performance Indicators (KPIs) to track recruiting performance, efficiency and the Return on Investment (ROI) of our tools and partnerships.
Coach a high performing team of recruiters that can consistently deliver against hiring targets, flex with ambiguity and changing priorities, and act as consultative recruiting partners to the business.
Lead recruiting projects including talent brand initiatives testing new channels to maximize high quality candidates and launch hiring manager and interviewer training to create consistent standards across the company
Rigorously prioritize headcount with the executive team to manage stakeholder expectations on timing and execution of hiring plans.
We're looking for you to bring:  
8+ years of experience full life cycle recruiting in high-volume, fast paced environments owning sourcing, recruiting and complex close negotiations.
2+ years owning the high growth recruiting strategy and recruiting operations including reporting, management of tools, and day to day team development and career growth.
Strong influencing skills to quickly build credibility, establish rapport and engage in executive level partnerships to consult on hiring plans and execution.
Creative problem-solving and analytical skills combined with excellent written and oral communication; direct experience presenting to senior leadership.
Significant entrepreneurial drive, ability to create order from chaos, and willingness to roll up sleeves to directly solve challenging problems.
Helpful experiences and skills (if you don't have them, you can learn them with us!): 
Early stage and high growth startup experience
Digital health and healthcare industry knowledge
Experience launching a new talent market and office location
At Maven we believe that a diverse set of backgrounds and experiences enrich our teams and allow us to achieve above and beyond our goals. If you do not have experience in all of the areas detailed above, we hope that you will share your unique background with us in your application and how it can be additive to our teams.
Benefits & Perks: 
Maven employees are united in their quest to improve the health and well-being of women and their families in our community. We seek to empower all of our team members to fulfill that mission and reach their full potential regardless of function, geography or experience level. That's why we invest in our employees, who are our most important asset in achieving our mission. To that end, we offer:
Choice of great medical, dental, and vision insurance plan options, including a plan for which the premium for Mavens is 100% covered by Maven
Access to the Maven platform service and free Maven appointments for Mavens and generous credits for family & friends
Free One Medical membership
401(k) plan
Unlimited paid time off
Monthly stipend for your choice of wellness benefits
Weekly stipend for a *free* lunch
One-time stipend to enhance your work from home experience (We will be working remotely until sometime next year!)
A variety of virtual team events such as musical performances, game nights & happy hours
12 weeks parental leave and 2 weeks flexible time upon return
Annual professional development stipend
1 month paid sabbatical after 5 years
Maven is an equal opportunity employer. We celebrate diversity and are committed to creating an inclusive environment for all employees.