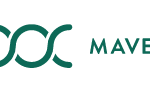 Website mavenclinic Maven Clinic
The next generation of care for women and families
Maven is the leading women's and family healthcare company. Named the #1 Most Innovative Company in Health by Fast Company in 2020, Maven advances women's health, family planning, and diversity in the workforce by empowering parents to plan or start a family while growing their careers. Employers love Maven because it helps lower their healthcare costs while improving their ability to attract and retain women and working parents. Founded in 2014 by Katherine Ryder, Maven has raised $88MM, and is backed by Icon Ventures, Sequoia Capital, Oak HC/FT, Spring Mountain Capital, Female Founders Fund, Harmony Partners, and individual strategic investors Reese Witherspoon, Mindy Kaling, Natalie Portman, and Anne Wojcicki.
Maven is looking for an experienced, analytical and passionate leader to head up its FP&A team.  Reporting into the Chief Financial Officer, this person will lead key processes such as annual budgeting, long-term planning, quarterly forecasts, monthly reporting and fundraising activity.  This  role will be involved in high-impact decisions and initiatives undertaken by the company, giving them a front row seat to shape Maven Clinic's growth.  The right candidate will also be a committed people leader that can contribute to building a world-class Finance function from the ground up.
As Head of FP&A at Maven, you will: 
Lead the annual budgeting, quarterly forecasting and long-term planning processes and help ensure Maven has the necessary resourcing to achieve its strategic goals
Produce internal financial reporting and financial analyses that highlight key business trends and variance drivers for executive team
Enhance the company's forecasting and financial modeling capabilities
Work cross-functionally to understand and track core business drivers and drive actionable data-driven decision making
Work on cross-functional projects related to the company's ongoing strategic initiatives including revenue and supply cost optimization, pricing, and entrance into new markets
Function as the key finance partner for the most senior business leaders in the company
Play an integral role in fundraising and investor relations
Develop regular materials and communication for Board of Directors and investors
Build and manage a high-performing team focused on enhancing company growth and further driving financial rigor into decision-making throughout the company
We're looking for you to bring: 
10+ years of relevant professional experience; FP&A experience essential
Experience with early stage, high growth SaaS or subscription-based business models and/or healthcare industry preferred;
Investment banking, venture capital or private equity experience a plus
Strong analytical mindset with expert financial modeling skills and ability to effectively translate data into actionable insights, strategies, and financial plans
Excellent written, verbal, and interpersonal communication skills
Superior story-telling and data visualization capabilities
A track record of thriving in fast paced environments
Proven ability to build strong cross-functional relationships and manage complex projects across multiple teams
Knowledge of financial systems including NetSuite & Salesforce
High energy, high integrity leadership style with a positive outlook, collaborative mindset and entrepreneurial spirit
Bachelor's degree required; MBA or CFA a plus
Helpful experiences and skills (if you don't have them, you can learn them with us!): 
Experience implementing and working with enterprise grade planning tools such as Adaptive, Anaplan or Hyperion
Fundraising or public market experience
Ability to manage M&A transactions
Data visualization capabilities in Looker
At Maven we believe that a diverse set of backgrounds and experiences enrich our teams and allow us to achieve above and beyond our goals. If you do not have experience in all of the areas detailed above, we hope that you will share your unique background with us in your application and how it can be additive to our teams.
Benefits & Perks: 
Maven employees are united in their quest to improve the health and well-being of women and their families in our community. We seek to empower all of our team members to fulfill that mission and reach their full potential regardless of function, geography or experience level. That's why we invest in our employees, who are our most important asset in achieving our mission. To that end, we offer:
Choice of great medical, dental, and vision insurance plan options, including a plan for which the premium for Mavens is 100% covered by Maven
Access to the Maven platform service and free Maven appointments for Mavens and generous credits for family & friends
Free One Medical membership
401(k) plan
Unlimited paid time off
Monthly stipend for your choice of wellness benefits
Weekly stipend for a *free* lunch
One-time stipend to enhance your work from home experience (We will be working remotely until sometime next year!)
A variety of virtual team events such as musical performances, game nights & happy hours
12 weeks parental leave and 2 weeks flexible time upon return
Annual professional development stipend
1 month paid sabbatical after 5 years
Maven is an equal opportunity employer. We celebrate diversity and are committed to creating an inclusive environment for all employees.