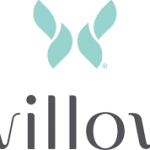 Website Willow
Pumping, Reimagined
About Willow:
Willow is a platform for products that help improve the lives and health of women. We are a mission-driven team of experienced inventors, mothers, and fathers dedicated to making a difference in women's lives. The Willow™ Wearable Breast Pump is the first solution in our platform. Moms who pump told us that they often need to press pause on life while they pump and that their dream pump would be truly mobile and unplugged.  Willow is a complete re-imagining of the breast pump – it is the world's first all-in-one breast pump that fits in a bra.
About The Role:
We are looking for an end to end test engineer with at least 4 years of experience testing Mobile App and/or Cloud connected Embedded Software devices (such as wearables, IoT, automation, or control).  Qualified candidates will have experience with Python, be comfortable setting up end to end testbenches (involving devices, test equipment, Apps, cloud config and computers) and developing/executing various types of tests on these testbenches.
** This role is only open to local candidates **
Responsibilities
The ideal candidate will be part of an embedded firmware team and assist in testing the Willow Breast Pump. This role will develop engineering-level tests, both automated and manual and will follow Quality Management processes and procedures and have high principles for quality and accuracy. The ideal candidate will possess excellent written and verbal communication skills with a work style that is highly collaborative. Additionally, the ideal candidate will be a technically-minded engineer and be able to use creative techniques to investigate and isolate issues.
Some responsibilities will include:
improve the automated test framework to add in drivers and framework features
add in new test cases and test programs that verify new firmware features
prove current firmware features work as intended both standalone and connected
perform integration tests that verify the firmware correctly controls the device hardware
design/execute characterization tests that evaluate device performance at limits
develop/run end to end system tests that simulate end-user use of the full product stack
run automated test suites prior to each release and generate/log reports
attempt to break the firmware / tech stack and rejoice when you find a bug
troubleshoot, isolate, and document problems encountered during testing
Required Skills:
4+ years testing embedded systems with App/cloud connectivity
2+ years coding in Python as well as C/C++
Experience with lab equipment such oscilloscopes and logic analyzers
Ability to present organized, analytical and logical testing results
Experience using Git or another control system
Experience/exposure with JIRA and Confluence
Well versed in the use of smart phones and mobile phone technology
Willow is proud to be an equal opportunity workplace. We are committed to equal employment opportunities regardless of gender, race, religion, sexual orientation, gender identity, age, marital status, disability, or Veteran status.