Full Time
Applications have closed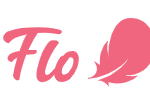 Website flotracker Flo
AI-driven women's health platform. Chosen by 143M women worldwide. Take full control of your health with Flo. #flo #period #tracker
Flo is a leading holistic health app for women with over 170M downloads globally. Flo supports women during their entire reproductive life cycle – from puberty to menopause – combining cutting-edge technology, scientific knowledge, and the power of community. Flo uses data science and AI to deliver personalized content and user functionality.
About The Role
Flo is growing and the engineering team looks to support this growth by strengthening its structure. We believe that every product team requires a talented engineering manager who can be a servant leader for the team members and help them to deliver outstanding results.
Minimum Qualifications
4+ years of experience in one of the following programming languages: Java, .Net, Scala, Kotlin, Objective C/Swift, JavaScript, or Python.
Experience in designing and implementing robust distributed systems
2+ years of team management: establishing processes in a cross-functional team, building tech roadmaps, experience in change management
People management skills – providing one-on-ones, resolving conflicts, creating career development plans
Extensive knowledge of engineering practices and Agile methodologies
Preferred Qualifications
Full-stack development experience
Hands-on experience with DevOps tools and practices
Outstanding communication skills
Experience building consumer or client-facing products
Understanding of A/B testing techniques
Main responsibilities
Lead a cross-functional team of 6-10 engineers and organize work towards the product vision
Work closely with the development team and Product Manager to deliver business value in a timely manner while following and improving upon established quality metrics
Orchestrate technical aspects of the product development
Implement the most suitable development processes (principles, rules) for the team
Coach the team to learn and apply engineering best practices in various areas starting from UI standards and CI/CD to API design and Secure SDLC
Continue to form and grow your team – hire and onboard new members, perform training activities, help team members to follow their path for professional growth
Solve or escalate issues within and outside the team
Ensure healthy collaboration with other teams, identify and manage technical and organizational dependencies
Support an environment of transparency by providing prompt feedback, both gently and honestly
The salary range for this position in Vilnius, Lithuania is 4500 – 7500 € gross per month.