Full Time
Applications have closed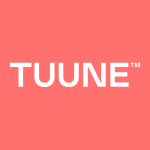 Website https://twitter.com/Tuunehealth Tuune
Precision medicine startup - personalised contraception
Description
A personalised women's healthcare company, tailoring and monitoring medications based on unique biological profiles; medical history, mental health, genetics, and hormone levels. We enable women to understand their hormones, monitor their reproductive health and take control of their bodies.
ABOUT THE ROLE + TEAM
At Tuune, we are a diverse team of healthcare, design, and technology experts who've long believed that it's time for the medical world to acknowledge the fact that each woman is unique. A "one-size-fits-all" approach to women's health is damaging and simply not good enough anymore.
As the Head of Research and Innovation at Tuune it will be your job to guide the direction of our scientific advancements, working as part of a cross-functional team alongside doctors, engineers, and designers, we're data-driven and favor lean methodologies.
This role reports to the Chief Medical Officer and CEO of Tuune. A key part of the role will be driving product innovation within the company and nurturing a culture of scientific excellence. This is an exciting opportunity to make your mark on a new product that has the potential to impact millions of women's lives.
YOUR MISSION
As Tuune's Head of Research and Innovation you will be instrumental to the impact and success of our clinical product.
WHAT YOU NEED TO SUCCEED
A versatile biologist deeply passionate about women's health and precision medicine with strong analytical skills and the ability to diagnose problems and productionise research.
In order to be successful in this role, you will need:
5+ years of industry experience (pharma, diagnostics, or medical devices)
Advanced scientific degree (PhD and/or PostDoc) in a relevant field like Reproductive Medicine or Clinical Pharmacology
Ability to work in the fast-paced but rigorous environment of a healthtech start-up
Excellent communication skills with an ability to communicate complex science clearly and simply
An interest in and understanding of female physiology, hormones, genetics and genetic testing
Nice to have:
Clinical pharmacology background with experience in reproductive health
Experience working with patient data
Experience managing a team of scientists
Previously worked on contraceptives or female hormones
Successfully executed studies that brought medical innovation through the FDA approval process
Able to demonstrate an understanding of reproductive biology applied to drug discovery
Requirements
Your role is to:
Participate in defining overall concept and strategy for developing science collaborations at Tuune, create roadmaps for initiating new and maintaining current research collaborations, develop and set research roadmaps for internal feasibility studies and validation priorities
Define research aims and methods, design protocols, and drive the execution of internal and external research projects in collaboration with Tuune's medical and data science teams
Generate internal literature reviews on relevant scientific topics
Monitor scientific literature for advances in relevant fields
Refine and improve the long-term scientific vision, create a scientific strategy that is aligned with Tuune's product vision and business goals, develop and set a research roadmap for feasibility studies and validation priorities
Structuring data for subsequent analysis and interpretation
Guide and mentor the research team at Tuune to ensure the research activities are carried out to the highest standards
Work with bioinformaticians and software engineers developing algorithmic methods and tools, provide pharmacology input for new developments
Benefits
We have a full range of benefits, including share options, competitive salaries, private medical insurance, and a contributory pension scheme.
We understand that everyone has their own work rhythm and believe in a flexible working schedule. When you need a break, you have unlimited holidays that you can use throughout the year.
WE ARE AN EQUAL OPPORTUNITY EMPLOYER
We commit to creating an environment that enables everyone to perform at their best. We're an equal opportunity employer dedicated to building a diverse and inclusive team.