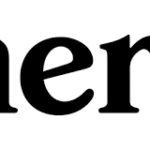 Healthcare should be as easy as self-care. Sex, skin, and hair solutions — on your terms.
Hims & Hers Health, Inc. (better known as Hims & Hers) is a multi-specialty telehealth platform building a virtual front door to the healthcare system. Hims & Hers connects consumers to licensed healthcare professionals, enabling people to access high-quality medical care—from wherever is most convenient—for numerous conditions related to primary care, mental health, sexual health, skincare, and more. Launched in November 2017, the platform also offers thoughtfully created and curated health and wellness products. With products and services available across all 50 states and Washington, D.C., Hims & Hers' mission is to make it easier for all Americans to access affordable care and treatment for conditions that impact their daily lives. In January 2021, the company was listed on the NYSE at an initial valuation of $1.6 billion and is traded under the ticker symbol "HIMS". To learn more about our brand and offerings, you can visit forhims.com and forhers.com.
Telemedicine Operations Managers look after the Hims & Hers provider network and develop solutions to help streamline the provider and patient experience. As a part of the Telemedicine Team, Telemedicine Operations Managers focus on fully supporting and engaging with the provider community and ensuring a world class patient experience. Telemedicine Operations Managers are creative, dedicated, and motivated, are passionate about healthcare, and love solving problems. The open role will specifically support our growing group of mental health providers, including psychiatrists, psychiatric NPs, and therapists.
Responsibilities: 
Manage our provider community, engaging in dialogue and using good judgment to balance provider, patient, and business priorities
Facilitate conversation and collaboration between providers and our medical team
Communicate operational KPIs and reinforce through proactive feedback
Offer support for escalated customer service issues on the medical side, working internally and externally when appropriate
Assist with provider training on Hims & Hers systems and processes
Collaborate cross-functionally to coordinate and execute telemedicine projects
Develop and promote processes to facilitate streamlined work for the team and cross-functionally
Serve as lead project manager for team projects that support the development of the provider community
Other duties as needed
Experience & Skills: 
3+ years of work experience in customer support, community management, or operations
Exceptional communication skills, both written & verbal: Confidently and clearly know what, when, and how to get a message across
Self-starter aptitude and ability to work independently: At ease working in a fast-paced environment, handling multiple projects and managing competing priorities
Technologically-savvy and able to learn new platforms quickly
Tremendous attention-to-detail
Preferred Experience & Skills: 
 Experience working in tech health industry strongly preferred