Full Time
Applications have closed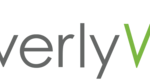 Website everly_well Everlywell
Everlywell makes lab testing easy and convenient with at-home collection and digital results in days.
Everlywell is a consumer-initiated at-home laboratory testing company with easy-to-read and actionable results. We are at the forefront of personalized health, transforming the $25B lab testing industry. Everlywell is growing rapidly and we are looking for exceptional talent to join our team. We move at a fast pace to solve problems quickly so that our customers have a rewarding experience. If this sounds like your type of environment, we are eager to speak to you! 
Will provide direction and leadership to the Integration team. This role is responsible for the management of the Integration team on projects/tasks and initiatives that support the organization. This individual will engage and collaborate with all partner programs and projects to deliver on all the partner integration needs to be successful. Design integration solutions between numerous Health Information Systems.
Everly Health is seeking candidates with both business skills and technical IT knowledge and demands an ability to manage multiple high-level tasks under pressure.
What You'll Do:
Provide direction and people leadership responsibilities. Motivating and supporting the team to achieve organizational goals.
Orchestrate integration projects and corresponding strategies between business units and development teams
An implementation lead works with a team to ensure projects are finished on time and use the appropriate amount and type of resources.
Help determine the best specifications for the client. Must help the team to begin meeting with the client, demonstrate how the implementation process will work.
Ensure that integration projects meet business requirements and goals, fulfill end-user requirements, and identify and resolve systems issues.
Ensure that all tasks are assigned and that tasks are completed on schedule.
Establish appropriate support available to clients based on Tier level, implementation complexity, or otherwise identified categorization.
Coordinating with the Company's product management team to implement required changes to existing system integrations.
Collaborating with other departments to define and monitor key indicators to track operating system quality and performance.
Participating and supporting the Company's ongoing process improvement projects, including identifying areas for improvement, working with project teams to implement required system changes, and coordinating with the department leader on selected process automation projects.
Who You Are:
Passion for leveraging technology systems to improve user experience, quality, and efficiency and an 'outside the box' mentality to solving challenges.
5 years of professional experience in a technical role, preferably one that requires a software engineering mindset.
Possess specialist knowledge of our internal systems, applications, and software both from a UI perspective and an API access perspective.
Expert level, 5+ years experience building integrations and APIs (JSON, XML).
Well-developed Project Management, Presentation, and Facilitation skills are required
Experience people and Organizational management experience is required.
Strong background in risk management methodologies as they relate to integration/software engineering.
A Minimum Bachelor's degree required.
Experience working REST API
Experience working with Postman
Experience working in a fast-paced startup environment
Experience working with a hl7 and Mirth is plus
You'll Love Working Here:
· Venture backed by top-tier firms
· The opportunity ahead knows no bounds
· Open vacation policy
· Employee discounts
· Paid parental leave
· Health benefits
· 401(k)