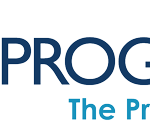 Website Sera Prognostics
A Leading Health Diagnostics Company Dedicated to Improving the Lives of Women and Babies
Located on the edge of the beautiful Wasatch Mountains, Sera Prognostics, Inc. is a women's health diagnostics company dedicated to improving the health of babies and mothers. We are a growing company tasked with becoming a global leader in high value women's health diagnostics, delivering pivotal information to physicians that will improve health and improve the economics of healthcare delivery. According to Sera's CEO, employees here must possess three qualities to be successful: 1) the individual must be passionate and dedicated to changing the world; 2) they must be smart and work smart; and 3) they must have absolute integrity. If this is you, we urge you to keep reading!
As the Systems Engineer, you will work closely with our team of systems engineers and IT department to ensure that we are utilizing the best solutions for the needs of the company. As a team we strive to provide well-designed solutions to challenging problems, excellent uptime, and stellar user satisfaction and customer service to Sera, so that our workforce can be as productive as possible.
Responsibilities:
Deployment, maintenance, repair, and monitoring of:

Servers
Workstations
Networking infrastructure
Security software
Cellular devices
Cloud solutions
VoIP telephony

Technical support and configuration of hardware and software for client workstations.
Additional Responsibilities:
Participate in schedule off-hours monthly maintenance and on-call activities.
Resolve ticket request from end-users in a friendly and timely manner.
Cross-train other IT staff as needed. Create good documentation.
Benefits for Full-time Employees:
The starting salary for this role is $75,000‐$87,000/yr. with an excellent benefits package featuring an 85% to 95% premium paid healthcare plan, 13 paid holidays, three weeks of paid time off, employee stock options, and more!
COVID-19 Policy:
Sera Prognostics requires attestation of COVID-19 vaccination at time of offer.
Qualifications:
Bachelor's degree and 2-5 years of experience
Experience with:

Workstations and deployment imaging
VoIP telephony
Helpdesk/Ticketing systems
Hyper-converged server environments
Cloud-based system architectures

Self-motivated
Strong interpersonal skills
Familiarity with project management processes
A successful candidate will also possess the following:
Analysis and troubleshooting enterprise systems and applications.
Automation of processes using scripting or other development means.
Industry certifications in network, systems, ITIL, ITSM, or security a plus.