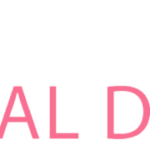 Website saral_designs Saral Designs
Providing a holistic solution to bring a systems change in the women's health sector.
Saral Designs is a product driven start-up with the mission of solving critical problems in the field of menstruation, hygiene and sanitation.
We believe that local production and distribution can disrupt the largely under-served menstrual hygiene market. We have developed India's first indigenously designed machine for producing ultra-thin sanitary napkins at a decentralized scale. While decentralization cuts down the distribution costs, the automated production ensures economies of scale and product quality.
We are building a strong design team which will enable us to develop and build robust hardware technologies which will help us in solving critical problems in Feminine Hygiene industry.
As a Design Engineer, your role will encompass end to end – machine design, assembly and testing and "making the invisible visible".
Roles & Responsibilities:
Conceptualization and validation of design ideas
Design and development of hardware modules using CAD software
Assembly and testing of SWACHH machines and modules
Documentation, making part lists, B.O.M., user manuals
Detail design and Failure mode analysis
Supervise and support in Machinery maintenance
Requirements:
Start-up attitude: quick execution, self-drive and willingness to work long hours
Strong written and verbal communication skills, able to deliver clear, concise information to partners, clients and team
Enthusiastic to work hands-on to gain maximum exposure and learning
Well versed with CAD softwares (Autodesk inventor, Autocad)
Good understanding of GD&T and should be familiar with documentation processes involved
Prior work experience (8-9yrs) in a design role or on hardware projects (eg.student SAE) is preferred
Knowledge of a special purpose machine would be preferred