Full Time
Applications have closed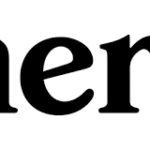 Healthcare should be as easy as self-care. Sex, skin, and hair solutions — on your terms.
Hims & Hers Health, Inc. (better known as Hims & Hers) is a multi-specialty telehealth platform building a virtual front door to the healthcare system. Hims & Hers connects consumers to licensed healthcare professionals, enabling people to access high-quality medical care—from wherever is most convenient—for numerous conditions related to primary care, mental health, sexual health, skincare, and more. Launched in November 2017, the platform also offers thoughtfully created and curated health and wellness products. With products and services available across all 50 states and Washington, D.C., Hims & Hers' mission is to make it easier for all Americans to access affordable care and treatment for conditions that impact their daily lives. In January 2021, the company was listed on the NYSE at an initial valuation of $1.6 billion and is traded under the ticker symbol "HIMS". To learn more about our brand and offerings, you can visit forhims.com and forhers.com.
We are seeking a senior data analyst to join the analytics team and provide data expertise as we scale our user acquisition efforts across all of our product categories. This role will be responsible for working with stakeholders across marketing, product, and growth engineering teams to produce impactful insights about our campaign performance as it relates to our Paid Social initiatives. Your expert understanding of digital marketing systems and e-commerce business combined with your technical and analytical abilities will help shape our marketing investment strategies.
Responsibilities: 
Collaborate with key growth stakeholders and provide analytical support across Paid Social channels
Conduct exploratory and in-depth analysis to understand Paid Social growth KPIs for marketing campaigns while being key collaborator on determining broader social strategy alongside cross-functional partners
Own understanding technical pixel implementations as it relates to attribution, privacy, and marketing operations. Research and implement new site-tag use cases (Google Tag Manager), which may range from setting up advanced measurement strategies to instrumenting new data signals
Create a cadence and ritual for monitoring the health of global business units to inform strategic recommendations about where to allocate investments across core digital channels
Analyze and quantify the opportunities of A/B experiments and make recommendations to the growth team to improve customer acquisition efficiency
Develop and maintain the quality & timeliness of dashboards used by the Marketing, Product, and Executive teams
Experience & Skills: 
Passionate about improving the state of healthcare
3+ years of experience in quantitative analysis roles, preferably in growth or media analytics, advertising sales, digital media or marketing analysis
Experience working with marketing platforms (i.e. Facebook Ads Manager, TikTok, etc) and technologies (i.e. third party marketing pixels)
Expert-level SQL skills
Strong understanding of quantitative analysis techniques
Demonstrated experience using spreadsheets and/or dashboarding tools (Looker, Tableau, etc)
Preferred Experience & Skills:
Experience coding in JavaScript or Python
Experience setting up or configuring site tags in Google Tag Manager
Experience setting up and applying statistical analysis to A/B testing