Full Time
Applications have closed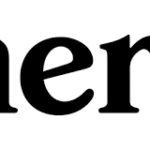 Healthcare should be as easy as self-care. Sex, skin, and hair solutions — on your terms.
Hims & Hers Health, Inc. (better known as Hims & Hers) is a multi-specialty telehealth platform building a virtual front door to the healthcare system. Hims & Hers connects consumers to licensed healthcare professionals, enabling people to access high-quality medical care—from wherever is most convenient—for numerous conditions related to primary care, mental health, sexual health, skincare, and more. Launched in November 2017, the platform also offers thoughtfully created and curated health and wellness products. With products and services available across all 50 states and Washington, D.C., Hims & Hers' mission is to make it easier for all Americans to access affordable care and treatment for conditions that impact their daily lives. In January 2021, the company was listed on the NYSE at an initial valuation of $1.6 billion and is traded under the ticker symbol "HIMS". To learn more about our brand and offerings, you can visit forhims.com and forhers.com.
As a Data Scientist at Hims & Hers, you would be responsible for identifying opportunities to apply machine learning techniques to improve our products and processes. You will partner cross-functionally with Engineering, Product, Marketing and Operations to build innovative AI/ML solutions in telehealth that drive improvements for the business.
We are looking for someone with strong experience building and deploying machine learning solutions in product, marketing or operations, someone who has a passion for driving business impact through data science, has strong communication skills and the ability to collaborate well with business partners. If you are excited about being part of the growing data science organization at Hims & Hers and using data science to disrupt the healthcare industry through innovative solutions– this is the role for you!
Responsibilities: 
Identify opportunities to apply machine learning solutions across product, marketing and operations functions
Partner with engineers and business stakeholders to design, develop and deploy AI/ML products to drive business outcomes
Process data from disparate sources and perform sophisticated analysis to enable decision making by leveraging exploratory data analysis, statistical modeling or machine learning techniques
Enhance our experimentation capabilities by utilizing machine learning based techniques to make them scalable and efficient
Contribute to the development of maturation of data science ecosystems and best practices
Experience & Skills: 
3+ years of experience in data science along with an MS or PhD degree in Data Science, Statistics, Computer Science, Applied Mathematics, Operations Research, or related fields
Proficient in working with structured and unstructured data from multiple sources by using data science programming languages, such as Python, R, and SQL
Solid background in machine learning and statistical modeling techniques, such as classification, clustering, dimensionality reduction, forecasting, recommender system, and optimization. Knowledge in Deep Learning, CNN's, GAN's, Natural Language Processing (NLP) is a plus
Experience of the entire ML model lifecycle (modeling approach ideation, data exploration, model development and prototyping, deployment, monitoring and iteration )
Demonstrated ability to deliver actionable insights or machine learning solutions by analyzing large volume of data sets, preferably with applications in personalization and image processing
Experience with cloud-based machine learning platforms, such as GCP
Results-oriented with strong project management and communications skills