Full Time
Applications have closed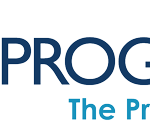 Website Sera Prognostics
Sera Prognostics is dedicated to improve the lives of women and babies through individualized prenatal care
Sera Prognostics, Inc., a women's health care company, is seeking a highly successful Software Engineer to lead the application development of key organizational systems for our company based in Salt Lake City. Sera Prognostics requires ongoing software enhancements to facilitate the processing of laboratory developed tests. The combination of in-house developed and purchased systems require the technical expertise of an experienced software engineer to assist with the analysis, design, development, testing, and implementation of these systems to accommodate the current and future growth needs of our organization.
RESPONSIBILITIES
Contribute to the design and implementation of a software development methodology to enable continuous integration of developed applications
Develop and document a thorough knowledge and understanding of the organizational systems and integration
Provide maintenance of systems through programming of software enhancements and/or development of new software solutions
Work closely with end users to assist in definition of system requirements and other required changes
Assist the development team in establishing best practices and identifying current technology solutions, programming languages, tools, etc.
QUALIFICATIONS
Strong knowledge of the C# language and associated frameworks such as WPF, WCF, WebAPI, MVC, XAML, etc.
Experienced with various relational database management systems such as SQL Server, Oracle, MySQL, etc.
Familiarity with business ecosystems such as Salesforce.com, Microsoft Azure, etc.
Understanding of Object-Oriented design patterns and best practices, SaaS, REST and Cloud Architecture (AWS).
Experience with SOAP, and RESTful Web Services.
Demonstrated ability to develop systems across the "full stack" including database design, creation of services, and development of the front-end in either thick or thin clients
Exposure and understanding of existing, new and emerging technologies, and processing environments
Strong organizational skills, attention to detail and the ability to oversee multiple projects with tight deadlines
Demonstrated ability to establish relationships and build rapport to communicate with colleagues at all levels so that issues can be uncovered, and needs identified
Excellent oral and written communication skills with the ability to communicate to a technical and non-technical audience
PREFERRED EDUCATION AND EXPERIENCE
6 – 8 years experience in developing applications in the Microsoft .NET platform
5+ years experience working within a healthcare or regulated environment
Extensive experience with technology planning, development, implementation, testing, and maintenance.