Full Time
Applications have closed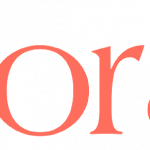 Website learnbettersex Coral
We are the app dedicated to your horizontal happiness!
Are you passionate about creating something completely new in the world that people need? Are you driven by creating technology that helps people be more human – not less? Do you believe, with the right guidance and support, everyone has the power to improve their life and deserves that opportunity? Do you have a happy obsession with product strategy, roadmapping and design? Are you consumed by the creation of features and UI/UX decisions that facilitate scale and thrill users? We're looking for an intelligent, inventive and empathetic lead for our product to help make Coral the indispensable sexual wellness resource.
As Senior Product Manager, you will be charged with creating the best in-app experience possible, through a combination of a deep understanding of our users, analytics-informed iteration and creative decision making. You'll work closely with our CEO and our Head of Engineering and be supported by exceptional subject matter and technical advisors. You'll help define and build a category-defining product that is actually changing lives.
You will:
Define our feature roadmap in consultation with our community of more than 300,000 users around the World and team

Build an experiment framework
Create an engine of ideation, design, experiments, monitoring and iteration to continually generate improvements aligned with our business goals
Build features that make Coral a more valuable and compelling tool for our users

Own the Coral experience – the look and feel of our app, as well as the emotional journey we take our users on
Continually improve Coral's product to increase the value we provide our community – resulting in higher engagement, activation and retention rates
Continually experiment to reduce CAC and increase LTV through optimization of our growth funnel from user registration to subscription conversion and renewal
Use Amplitude and SQL to drive user insights and make product decisions
Collaborate with the marketing team to ensure top of funnel acquisition is focused on the highest value users
You have:
A minimum of 5 years high performance experience in product management, including:

Demonstrated value creation using analytics to improve and iterate on a product with a user base of more than 100,000 monthly actives
Experience at an early stage startup, demonstrating clear career trajectory in line with company growth
Experience working on a mobile product

Deep expertise with user flows and research and the ability to read the qualitative and quantitative data to find areas of opportunity

Experience using analytics tools – we use Amplitude, Segment, customer.io and Appsflyer but what we care about is your analytical ability

Product intuition and business judgment to focus your energy on the highest impact levers for improvement ○ Strong product discovery skills
Strong execution skills – writing tickets, negotiating with engineers and finding ways to improve workflow to increase velocity
An astute eye for design and mobile UI/UX – experience directing a designer
Experience developing an experiment framework
Experience hiring and managing a team a bonus
You are:
Ambitious – you want more than just a job, you want to create scalable social impact and are motivated by the opportunities and challenges of an early stage company
Keen to use your skills to improve the emotional lives of your users and meet their needs – and this is reflected in your approach
Empathetic, with strong leadership and communication skills
Comfortable engaging with users about emotional and intimate parts of their lives
Passionate about sexuality, wellness, psychology and/or social justice
About Coral
We are the app dedicated to your horizontal happiness! Coral was created to help you achieve your best intimate life through a mix of science, stories and practical exercises created by experts, curated for you. In adults aged 18-34, changes in sexual frequency can account for almost 100 percent of the decline in happiness since 2014. Nearly 50% of people in relationships are bored with their sex lives, and 38% of women don't want sex as much as they wish they did. Without the proper language to communicate these struggles or the tools to effectively resolve them, many people are resigned to thinking their sex life has plateaued.
*Coral is backed by respected VCs, and will offer you a compelling salary and equity package.
Let's talk:
If this sounds like you, and you're excited about the opportunity, please send us your resume. It would be great to connect and hear your story.