Full Time
Applications have closed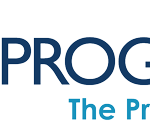 Website Sera Prognostics
Sera Prognostics is dedicated to improve the lives of women and babies through individualized prenatal care
Sera Prognostics, Inc., is a women's health care company dedicated to improving the health of babies and mothers.  We are seeking a highly successful Senior Medical Technologist for our company based in Salt Lake City. The Senior Medical Technologist is responsible for overseeing laboratory testing and result reporting to physicians. This position works closely with the Laboratory Manager to ensure regulatory compliance of the testing lab and competency of testing personnel. The ideal candidate will be a high energy, detail-oriented person who will support the continued growth of the company and its mission. This is a full-time position located in our CLIA/CAP/NYDOH accredited laboratory, which may require occasional Saturday supervisory coverage. The position will be filled at a level consistent with the applicant's skills and experience.
RESPONSIBILITIES
Understands and complies with good laboratory practice, including safety, HIPAA, confidentiality, and all applicable regulatory requirements.
Recognizes unexpected results, errors and problems with patient samples or results.
Observes principles of data security and patient confidentiality.
Maintains ethical standards in the performance of testing and in interactions with co-workers and other health care professionals.
Performs analytical decision-making functions without direct supervision.
Prioritizes order of testing workload and testing schedules. Coordinates general workflow in assigned area.
Resolves and documents the resolution of all QC results which fail lab criteria and institutes corrective action.
Evaluates instrument/method failure and communicates to management according to protocol
May oversee SCL personnel in their duties of performing highly complex analytic processes and assesses procedures and techniques for which personnel are qualified.
Ensures new and existing staff are properly trained in all technical and safety procedures.
Complete a competency assessment on all employees before they are allowed to work independently; semi-annual for new employees and annually thereafter.
Directs the daily workflow assigned to the specific technical work section.
Provides coverage for absent testing personnel due to illness or vacation.
Motivates employees to maintain a positive, professional, productive, and safe work environment.
Enable the laboratory to pass regulatory inspections through the preparation of laboratory work areas, editing and writing SOPs as needed, and monitoring monthly quality indicators.
May be involved in analytical and clinical validation of new assays.
Performs highly complex analytic processes without direct supervision. Uses routine and specialized laboratory procedures and/or techniques for which he/she is qualified, trained, and demonstrates competency according to established lab standard operating procedures (SOP's).
Performs highly complex analytical processes; analyzes chromatographic, mass spectrometric and spectrophotometric data, transcribes and inputs generated results as needed; performs and documents quality control and selected equipment maintenance; performs quality assurance activities; recognizes problems and assists in the identification of the cause.
Operates laboratory instruments and ensures proper functioning of laboratory equipment. Troubleshoots basic instrument malfunctions and performs routine preventive and corrective maintenance on – laboratory equipment. Recognizes when professional service is required and requests service if needed. Otherwise, reports service needs to the instrument control engineer or supervisor for resolution. Maintains detailed documentation of instrument maintenance.
QUALIFICATIONS
A minimum of a bachelor's degree in a chemical, physical, or biological science or medical technology from an accredited institution.
A minimum of six years of pertinent clinical laboratory experience subsequent to qualifying of which at least two years have been spent working in a clinical laboratory having a director at the doctoral level.
PHYSICAL REQUIREMENTS 
Frequently performs work while standing, walking or sitting.
Ability to lift and move up to 25 pounds.
Fine motor control, primarily working with fingers rather than with the whole hand, such as in typing and handling samples
PREFERRED EDUCATION AND EXPERIENCE
Experience with LC-MS instrumentation
Experience in immunology, antibody capture, and ELISA technologies
Experience with Excel and Microsoft word
Understanding of HIPAA, CLIA and CAP regulations
Familiar with phlebotomy procedures and processes
Experience with Freezerworks
Experience with standard LIS or LIMS systems in a clinical laboratory setting
Experience with Excel and Microsoft word
Understanding of HIPAA, CLIA and CAP regulations
THE SUCCESSFUL CANDIDATE WILL BE:
Quality and detail-oriented
Reliable and dependable
High energy team player
Integrity
Problem solver
Able to adapt to changes in workload or responsibilities