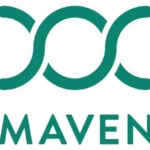 Website mavenclinic Maven
Changing the health of the world—one woman, one family at a time.
Maven is the leading digital global women's and family health company with a mission to change the health of the world, one woman, one family at a time. Maven's CEO, Kate Ryder, founded Maven in 2014 while experiencing, first-hand, the gaps in healthcare for new and expecting parents. Maven offers virtual care and supports all paths to parenthood. Maven helps companies support working parents by advancing an inclusive health equity strategy through fertility, maternity, and parenting benefits, as well as delivering improved maternal health outcomes and costs.
Healthcare is outdated and our families are paying the price – physically, emotionally, and financially. Women in the US are 4X as likely to die from childbirth than women in comparable countries, 1 in 5 parents experience postpartum depression or anxiety, and average out-of-pocket spend for maternity is >$4,000.
Gaps in the traditional healthcare system result in high spend for employers, too:  Maternity is typically ranked #1 or #2 in terms of costs for most employers and the national C-section rate (32%) is over 2x the rate recommended by the WHO, with 50% higher cost for C-sections compared to vaginal births.  To build a better and more modern foundation in women's and family health, we must improve access, coordinate care, integrate technology with a human-centric model, and relentlessly focus on individual patients' needs.
Maven's holistic care model provides support through member-centric, clinically-rooted offerings that drive high engagement and positive outcomes: 60-70% enrollment rates, 130+ touch points per program, 20% reduction in C-sections, 32% lower NICU admission rate, and 36% reduction in ED / in-person visit.  Clients see 2X ROI on Maven Maternity over 1 year due to the cost-savings associated with improved clinical outcomes, and an additional 2-4X ROI through improved business outcomes.
Maven has also won recent awards:
Maven named one of the Best Workplaces in Health Care by Fortune in 2021
Maven CEO and Founder, Kate Ryder, named Rock Health's Disruptive Founder of the Year in 2021
Fast Company named Maven The Most Innovative Company in Healthcare in 2020
POSITION OVERVIEW Reporting to the VP Marketing (CCO on an interim basis), the Senior Manager, Marketing is a key part of the B2B marketing team within Maven's Growth function.
ACCOUNTABILITIES
Growth (Sales and Client Success) Marketing:

Design, plan and execute delivery of B2B collateral (sales decks, 1 pagers, client / user testimonials, data analysis, etc) to support new and existing business needs with employers and health plans.

Work collaboratively with the Brand, PR, and Internal communications team to ensure a consistent voice and market presence.
Liaise between Product, Sales, Client Success and Operations as a voice of market feedback to tailor B2B Marketing accordingly
Build and maintain a spirit of shared mission, purpose, and culture throughout the marketing team, Growth team and through the entire Maven Clinic organization
PERFORMANCE & SUCCESS MEASURES
Contribute to overall pipeline and revenue growth of the company with existing and new business
Meet designated OKRs for marketing in partnership with overall Growth strategy
CANDIDATE QUALIFICATIONS
Strong educational background
Passion for maturing and expanding Maven's marketing model towards an IPO-ready organization
5+ years experience in marketing roles, with strong track record of high-caliber execution
Deep connectivity amongst healthcare buyers.
Understands the determination, energy, drive, and passion it takes to grow and scale an entrepreneurial business. Embraces change and ambiguity within an organization as a  natural part of scaling
Strong communication skills; able to articulate and deliver clear and concise messages internally/externally with excellent presentation skills
Location: Flexible. Must have ability and willingness to travel frequently across the US and to Maven's NYC headquarters
BENEFITS & PERKS
Maven employees are united in their quest to improve the health and well-being of women and their families in our community. We seek to empower all of our team members to fulfill that mission and reach their full potential regardless of function, geography or experience level. That's why we invest in our employees, who are our most important asset in achieving our mission. To that end, we offer:
Choice of great medical, dental, and vision insurance plan options, including a plan for which the premium for employees is 100% covered by Maven
401(k) plan
Unlimited paid time off
Free One Medical membership
Monthly stipend for your choice of wellness benefits
Pre-tax commuter benefits
12 weeks parental leave and 2 weeks flexible time upon return
Annual professional development stipend
Access to the Maven platform service and free Maven appointments for employees, family & friends
Weekly team lunches and bagel breakfasts
Bottomless office snacks and regular happy hours
Annual company offsite
1 month paid sabbatical after 5 years