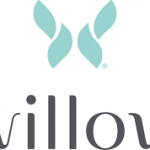 Website Willow
Pumping, Reimagined
The Willow Digital Platform Product Lead is an exciting new role, driving outstanding innovation to help ensure that Willow achieves the full potential of our mission: Bringing joy to motherhood.
In this role, you will create a compelling product vision to launch and scale our digital platform for motherhood. You will deeply understand the opportunity & competitive landscape, robustly iterate and test to identify the key launch features, get our first product out, and rapidly scale the platform to achieve its full potential.
Reporting directly into the CPO (interim, CEO), you will be deeply connected to and motivated by our mission, and be a critical member of our product leadership team. Our ideal candidate brings a powerful combination of customer focus and passion, creative and technical vision and outstanding execution. You will seamlessly work across multiple products and multiple time horizons. You will balance deep analytics and creativity in your decision making. You will partner brilliantly with the Commercial team, who are creating content and community to support the product. You thrive in leading and working with teams, and will bring tremendous partnership across all departments at Willow.
About Willow: Founded in 2014, Willow forever changed the way women pump with the world's first quiet all-in-one, in-bra wearable breast pump. The Willow Wearable Breast Pump ditches the long tubes, cords, dangling bottles and loud sucking sounds so moms can pump wherever their day takes them. The company is experiencing strong growth and is poised for continued success in the booming Femtech space, which has a market potential of $50 billion by 2025, according to Frost & Sullivan. Willow's revenue grew 140% year-over-year from 2018 to 2019, and this year it will grow by nearly 50%. Willow's user base of pumping moms grew by 120% from 2018 to 2019. Perhaps most importantly, Willow is making moms' lives easier in a time where flexibility and the need to multi-task is even more important. Willow saves moms up to 240 hours per year in time that would have otherwise been spent tethered to the wall pumping.
What you'll do:
Consumer-oriented product vision and strategy: You will deeply understand our moms and their needs, and build an exciting multi-year vision for the Digital Platform that ensures Willow achieves its mission of bringing joy to motherhood
Product ideation, launch, iteration: You will lead an outstanding design-thinking process to ensure we rally around a powerful 'launch' app. You will ensure it is launched with high quality and fast traction, and execute quickly and brilliantly on future releases to build out the richness and power of the platform
Leadership: You will identify needed skill sets, and help to hire a new full-stack product team that will scale to build and support the new digital platform
What you'll bring:
8+ years experience in product development (ideally app software, with strong API integrations), from ideation to launch to scale
'Multiplier' of talent: You make everyone around you better by understanding their strengths, setting high expectations and supporting the team to achieve their best. You are comfortable hiring and motivating people, and have a knack for organizational structure
Art & Science: You balance blue sky and analytical thinking – you are able to think and dream big with your team, but you're also on top of the data and metrics and use them thoughtfully and efficiently to inform excellent decisions and prioritization
Extraordinary communication skills: You can represent Willow internally and externally, and create energy and enthusiasm for the work we're doing and our amazing potential
Passion: You are deeply passionate for what we do at Willow – bringing joy to motherhood. You energize and motivate others around you.
Minimum of a Bachelor's degree