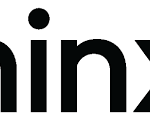 Website Speaxbythinx Thinx
Stay fresh in Speax. Absorbent underwear for bladder leak protection.
About Thinx
Thinx Inc., an innovative company that is disrupting the menstrual hygiene and incontinence product categories. The Thinx Inc. family of brands—Thinx, Thinx (BTWN), and Speax—are on a mission to create a healthier world through sustainable solutions to menstruation and incontinence.
Role Description
Thinx is seeking an exceptional Sr Data Engineer who will be responsible for supporting the overall analytics strategy and organization which delivers information, insight, and recommendations to optimize Thinx's overall business.
The Work You'll do: 
Building, optimizing, securing, documenting and maintaining Data integrations from internal and external sources
Ensuring data is flowing accurately from data ingestion to our end users
Key to these responsibilities is that we are looking for someone to provide insightful solutions,  not merely fill a mechanical requirements execution role. We are looking for a creative thinker who can help us continue moving forward, enhancing  the quality, utility and accessibility of our data so we make better decisions and activate faster on those decisions.
We're excited about you because…
You'll  closely with rest of the Analytics Team and internal partners to build and enhance a highly configurable, scalable and robust data infrastructure to meet our growing data needs
You will implement, productionize and maintain data pipelines and automation to support product and business needs
You'll maintain the privacy of our users and partners by helping ensure best practices in security and data handling as we continue to grow
You will deliver a data engineering system—including data pipeline and data warehousing components—that is simple, reliant, and performant. We currently run all integrations through Stitch, FiveTran, and Celigo, but are running up against the limits of what these out of the box solutions can achieve.
You will stand up from scratch a program to pull and load data into our Data Warehouse from more niche sources (both webhook and API based), using technology vetted by the VP of Engineering and Analytics team.
You'll proactively raise data issues and take action to remediate
Qualifications
5+  years of experience as a Data Engineer or in a similar STEM role with relational databases and data pipeline and warehousing responsibilities
3+ years experience with several of the following:  S3, Redshift, Snowflake, DBT, StitchData, Singer.io taps, Fivetran, BigQuery, AWS Data Pipeline
Experience with Looker as BI platform is desirable, but not required
Strong Python and SQL skills
Experience with MuleSoft and AWS Lambda a plus
Experience developing and building distributed and scalable ETL processes and workflows with Spark, Kafka, and/or Airflow
Experience standing up a bespoke Data Engineering practice from scratch a plus
Experience tackling complex performance challenges such as runtime optimization of the queries and scalability of the data retrieval
Analytical, creative and commercial mindset
You'll Get
Competitive Salary and Stock Options
401k company match that vests immediately upon participation
Generous parental leave of 16 weeks and monthly child care stipend
Unlimited PTO policy
Annual training and development stipend
1x Monthly Mental Escape Days
30% discount on Thinx Inc products and a quarterly $100 spend
Company sponsored outings and Employee Resource Groups
Collaborative, dynamic work environment within a fast-paced, mission-driven company