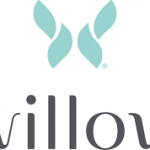 Website Willow
Pumping, Reimagined
Willow is a platform for products that help improve the lives and health of women. We are a mission-driven team of experienced inventors, mothers, and fathers dedicated to making a difference in women's lives. The Willow™ Wearable Breast Pump is the first solution in our platform. Moms who pump told us that they often need to press pause on life while they pump and that their dream pump would be truly mobile and unplugged.  Willow is a complete re-imagining of the breast pump – it is the world's first all-in-one breast pump that fits in a bra.
As a Senior Data Analyst for Willow, you'll be working cross-functionally to help team-members at all levels understand and make decisions based on data. In addition to providing analysis and insight into business metrics and performance, you will also support a culture of data literacy and decision making by surfacing key questions and insights for business owners at all levels of the organization. We'll ask you to help us question our assumptions, use experiments to understand the effectiveness of our work, and help us maximize our ability to deliver on our mission. You can spot trends and issues (negative and positive) using, manipulating and analyzing data, make recommendations and execute those recommendations quickly and accurately. You bring a positive personality and work well individually and within teams.
Responsibilities / What You'll Do:
Help all departments use data to understand company needs, uncover opportunities, and devise possible solutions. Proactively surface, highlight, and explore key business strategy questions with channel owners.
Create and update monthly and quarterly reporting decks for our leadership teams
Explore key questions via end-to-end analyses, including data cleansing, exploration, modeling, visualization, and presentation
Serve as the point person for ad hoc data questions from across the organization, including triaging incoming questions and analyses and escalating to senior data staff or backlog tasks as necessary.
Maintain volume forecasts and capacity plans to ensure Customer Care is properly scheduled and staffed to achieve their service level performance goals.
Develop and drive new product reporting, including but not limited to project management, gathering and building reporting requirements, promotion preparation, and documenting new customer insights
Qualifications / What You'll Bring:
Ideally, you are someone who: 
Has 5+ years of experience in data analytics or comparable field
Has a bachelor's degree, ideally in statistics, data science, business analytics or another technical field. Advanced degree, nice to have
Thinks a lot about the stories that numbers can tell, and how to better tell them
Has an analytical mind and a penchant for detail
Knows how to use excel inside and out, frontwards and backwards and appreciates the nuances between using a VLOOKUP and an INDEX MATCH
Is equally as skilled with building beautiful and meaningful charts and decks for non-technical people using Excel, Salesforce, and other data visualization tools
Is a champion with SQL and experienced with Big Query/other databases
Self-starter with the ability to find solutions for unstructured problems
Eager to learn and is quickly adaptable
Bonus points if you:
Have a knowledge of Medical Device or Consumer Goods industry
Believe that pies belong in bellies, not in charts
Read Edward Tufte in your spare time
Willow is proud to be an equal opportunity workplace. We are committed to equal employment opportunities regardless of gender, race, religion, sexual orientation, gender identity, age, marital status, disability, or Veteran status.