Full Time
Applications have closed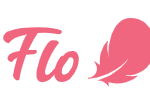 Website flotracker Flo
AI-driven women's health platform. Chosen by 143M women worldwide. Take full control of your health with Flo. #flo #period #tracker
Who we are looking for?
Senior data analysts can join our Brand&Communications team to help them with the data-driven approach.
Your workload will be distributed approximately by Brand (40%) + Support (50%) + HR analytics (10%).
Challenges in the Support team:
Create and monitor a forecasting model of support team load aiming to decrease time to answer.
Create a model and visualize trends in support, highlighting tickets related to the new product features, monetization and etc.
Research the dependence of product performance metrics on support tickets.
Challenges in the Brand team:
Help with the refinement of the market research process and methodology – make it regular, define metrics, manage the process of collecting and controlling the quality and representativeness of the data obtained.
Analyze the results of the market research, highlight trends, interact with internal customers, assist in the interpretation of results, develop recommendations.
Help to estimate the ROI of our PR activities.
Requirements
3+ years of prior experience in the data analyst role.
Data visualization and analysis skills.
Excellent SQL and experience in querying BigData platforms (e.g. Presto, BigQuery, RedShift).
Experience in analyzing marketing & brand researches.
Experience in analyzing data with Python.
Good documentation and communication skills.
Understanding product metrics would be an advantage.