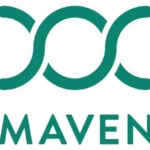 Website mavenclinic Maven
Changing the health of the world—one woman, one family at a time.
Maven is the largest virtual clinic for women's and family health, offering continuous, holistic care for fertility, pregnancy and parenting. Maven's award-winning digital programs are trusted by leading employers and health plans to reduce costs and drive better health outcomes for both parents and children. Founded in 2014 by CEO Kate Ryder, Maven has supported more than 10 million women and families to date. Maven has raised more than $200 million in funding from leading investors including Sequoia, Oak HC/FT, Dragoneer Investment Group and Lux Capital.
Recent awards include:
FORTUNE Best Place to Work in Health Care (2021)
FORTUNE Best Place to Work in New York (2021)
PARENTS@WORK Best Places to Work for Parents (2021)
ROCK HEALTH Disruptive Founder of the Year (2021)
GREAT PLACE TO WORK Certified (2021)
FAST COMPANY #1 Most Innovative Company in Health (2020)
CB INSIGHTS Digital Health 150 (2020)
NTERBRAND Breakthrough Brand (2020)
As Senior Counsel at Maven, you'll spend your time: 
Advising on ERISA, IRS, ACA, and HIPAA compliance with respect to specialty HRA and other plan designs and claim processing
Draft model plan documents for specialty HRA, adoption assistance, surrogacy assistance, and other employer-sponsored benefit plans
Providing strategic advice to cross-functional teams on ERISA standards applicable to excepted benefits EAPs
Supporting the People team with hiring procedures, offer letters and employment agreements, personnel investigations, performance improvement plans, corrective action plans, and terminations
Developing and implementing a comprehensive 50-state employment compliance program, including oversight of all required notifications, record-keeping, mandatory disclosures and reporting, benefits administration, and other compliance obligations
Updating and expanding policies in the employee handbook
Reviewing and ensuring appropriate employee and contractor classifications
Completing all documentation and filings required for the company's employee benefit plans
Supporting management of the company's employee equity plan
Assessing regulatory risk and monitoring federal or state regulatory requirements related to employer-sponsored benefit plans and third party administrators
Drafting commission plans
Maintaining compliant policies and procedures related to background checks, drug screening, and credentialing
Managing any employment litigation matters
We're looking for you to bring:  
A J.D. and admission to at least one state bar
At least 2 years legal experience specializing in ERISA and/or employment at a law firm or in house
In-house counsel at a health plan, in digital health, or at a startup is a bonus
Helpful experiences and skills:
Excellent communication skills and collaborative team player
Management of outside counsel, including for litigation matters
You're engaged and excited to help accelerate the growth of a dynamic, fast-paced company revolutionizing the healthcare landscape
At Maven we believe that a diverse set of backgrounds and experiences enrich our teams and allow us to achieve above and beyond our goals. If you do not have experience in all of the areas detailed above, we hope that you will share your unique background with us in your application and how it can be additive to our teams.
Benefits & Perks: 
Maven employees are united in their quest to improve the health and well-being of women and their families in our community. We seek to empower all of our team members to fulfill that mission and reach their full potential regardless of function, geography or experience level. That's why we invest in our employees, who are our most important asset in achieving our mission. To that end, we offer:
Choice of great medical, dental, and vision insurance plan options, including a plan for which the premium for Mavens is 100% covered by Maven
Access to the Maven platform service and free Maven appointments for Mavens and generous credits for family & friends
Free One Medical membership
401(k) plan
Unlimited paid time off
Monthly stipend for your choice of wellness benefits
Weekly stipend for a *free* lunch
One-time stipend to enhance your work from home experience (We will be working remotely until sometime next year!)
A variety of virtual team events such as musical performances, game nights & happy hours
12 weeks parental leave and 2 weeks flexible time upon return
Annual professional development stipend
1 month paid sabbatical after 5 years