Full Time
Applications have closed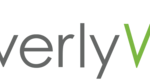 Website everly_well Everlywell
Everlywell makes lab testing easy and convenient with at-home collection and digital results in days.
Everlywell is a consumer-initiated at-home laboratory testing company with easy-to-read and actionable results. We are at the forefront of personalized health, transforming the $25B lab testing industry. Everlywell is growing rapidly and we are looking for exceptional talent to join our team. We move at a fast pace to solve problems quickly so that our customers have a rewarding experience. If this sounds like your type of environment, we are eager to speak to you! 
ROLE SUMMARY
We're hiring a Security Engineer to work directly with our Engineering, Privacy, and Compliance teams to ensure best in class security for our customers.  You will be an evangelist for security best practices and help educate the engineering team and the entire organization on how we each contribute to the security of our customer's data.
What You'll Do:
Drive the adoption of best practices for security through the SDLC
Build automated guardrails to enhance the security of our applications
Work with our red team to identify potential security vulnerabilities
Educate the engineering team on defensive coding
Work with Privacy and Compliance to document and monitor our security practices
Help shape company security training
Who You Are:
Is naturally curious and interested in security and privacy
Is comfortable engaging with departments outside of engineering to heighten security
Has experience with vulnerabilities, exploits, and their defenses
Can balance articulating the big picture and details depending on the audience
Is eager and excited to evangelize security
Collaborates well with cross functional team members: product, compliance, privacy, and engineering in a fast paced, regularly changing environment
Is most comfortable when there's too much to do and can juggle a variety of tasks
Everyone knows that when you take on a task whether it's huge and scary or tiny and boring, you're going to see it through
What You've Done:
3+ years of Experience with Cloud security (AWS, etc.)
Experience with secure SDLC best practices
Understanding of authentication protocols and frameworks (OAuth, SSO/SAML, OpenID, etc.)
DevOps and configuration management with tools like Terraform, Ansible, etc.
Conversant with REST and/or GraphQL
Juggled a variety of different responsibilities
Influenced or inspired cross functional teams to take action around security
Advanced programming experience (Ruby, Python, Golang, Bash, etc)
You'll Love Working Here:
· Venture backed by top-tier firms
· The opportunity ahead knows no bounds
· Open vacation policy
· Employee discounts
· Paid parental leave
· Health benefits
· 401(k)