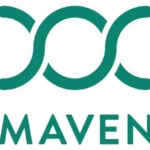 Website mavenclinic Maven
Company Background:
Maven is the largest virtual clinic for women's and family health, offering continuous, holistic care for fertility, pregnancy and parenting. Maven's award-winning digital programs are trusted by leading employers and health plans to reduce costs and drive better health outcomes for both parents and children. Founded in 2014 by CEO Kate Ryder, Maven has supported more than 10 million women and families to date. Maven has raised more than $200 million in funding from leading investors including Sequoia, Oak HC/FT, Dragoneer Investment Group and Lux Capital.
Recent awards include:
FORTUNE Best Place to Work in Health Care (2021)
FORTUNE Best Place to Work in New York (2021)
PARENTS@WORK Best Places to Work for Parents (2021)
ROCK HEALTH Disruptive Founder of the Year (2021)
GREAT PLACE TO WORK Certified (2021)
FAST COMPANY #1 Most Innovative Company in Health (2020)
CB INSIGHTS Digital Health 150 (2020)
INTERBRAND Breakthrough Brand (2020)
Maven is looking for an exceptional, experienced Sales Director  to join our team. In this role, you will spearhead our growth with large employers by creating market demand, developing prospect and buyer level strategies, and architecting deals and contract terms that will be credible and exciting to prospects, will increase revenue and will position Maven to scale.  We are looking for someone with an entrepreneurial mindset and savvy understanding of the economics of the modern day healthcare ecosystem.
As Strategic Sales Director, at Maven, you will: 
Collaboratively grow Maven's relationships with large employers, often global in scope
Create market demand and pipeline, by evangelizing Maven's voice with passion, credibility and the effective use of data
Understand the competitive landscape, technology, and buyer needs to ensure Maven's value proposition is defining the market
Use creativity and relentless persistence to secure meetings with HR buyers – ranging from C-level audiences to regionally focused contacts
Clearly and effectively assess buyers (decision makers, influencers and champions); builds persona-appropriate approach to bring value to each buyer
Maximize, drive and achieve revenue and sales goals, including management of the entire end-to-end sales process
Be a thought and motivational leader within our sales and extended Maven team
We're looking for you to bring: 
7+ years of experience in a direct sales role, with no less than 2 years of experience working with HR buyers of companies with 10K employees or more
Exceptional sales performance history (quota achievement, forecasting, etc) that can be confirmed through documentation and references who will validate record of success and level of contribution
Growth mindset that thrives in a fast-paced start-up environment
Full adherence to Salesforce
Demonstrated comfort with data; ability to interpret and discuss analytics with ease in conversations with individuals of varying levels of understanding
Proven network within the HR/employee benefits community
Insatiable appetite for success
At Maven we believe that a diverse set of backgrounds and experiences enrich our teams and allow us to achieve above and beyond our goals. If you do not have experience in all of the areas detailed above, we hope that you will share your unique background with us in your application and how it can be additive to our teams.
Benefits & Perks: 
Maven employees are united in their quest to improve the health and well-being of women and their families in our community. We seek to empower all of our team members to fulfill that mission and reach their full potential regardless of function, geography or experience level. That's why we invest in our employees, who are our most important asset in achieving our mission. To that end, we offer:
Choice of great medical, dental, and vision insurance plan options, including a plan for which the premium for Mavens is 100% covered by Maven
Access to the Maven platform service and free Maven appointments for Mavens and generous credits for family & friends
Free One Medical membership
401(k) plan
Unlimited paid time off
Monthly stipend for your choice of wellness benefits
Weekly stipend for a *free* lunch
One-time stipend to enhance your work from home experience (We will be working remotely until sometime next year!)
A variety of virtual team events such as musical performances, game nights & happy hours
12 weeks parental leave and 2 weeks flexible time upon return
Annual professional development stipend
1 month paid sabbatical after 5 years