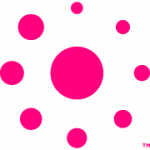 Website Babyscripts Babyscripts
Rethinking prenatal and postpartum care since 2014. #BetterPregnancies
Babyscripts is looking for a talented and competitive Sales Development Representative to join a growing healthcare startup. The successful candidate will play a fundamental role in achieving our ambitious customer acquisition and revenue growth objectives. The ideal candidate has a bachelor's degree with two to five years of inside sales experience, delivering quality leads to a highly motivated sales team. Candidate must be willing to work in a high-paced environment and take on new projects and challenges that arise. Strong communication and presentation skills, both verbal and written, are required.
About Babyscripts
Babyscripts exists to solve the problems generated from the critical shortage of obstetrical providers in the U.S. Babyscripts was founded six years ago to rethink the delivery of pregnancy care through the power of technology and remote patient monitoring. Babyscripts offers comprehensive virtual maternity care that, through managing various levels of risk, addresses an outdated model for pregnancy care that has not moved the needle in decreasing maternal morbidity and mortality; an inability to address social determinants of health; and now the critical need to transition care outside of the clinic due to Covid-19. The company's solution for virtual maternity care manages the various risk-levels of your maternal health population to address some of the largest drivers of costs and complications in perinatal care.
Babyscripts' three-tiered approach to virtual maternity care allows providers to deliver risk-specific care to pregnant mothers at any time, in any place. The first tier consists of a digital education layer delivered via a mobile app, with daily gestational-age and practice-specific, customizable content extending through one year postpartum to engage and empower pregnant mothers through trusted resources. The second tier enables remote management of pregnant patients through the addition of remote monitoring. Dependent on risk, patients are provided with internet-enabled medical devices (like a bluetooth-enabled blood pressure cuff) to monitor for elevated risk, alerting the provider through a unique trigger alert system to enable risk management and intervention. This smart end-to-end management of patients enables the provider to transition care outside of the clinic and address problems of access, allowing them to automate a majority of their patient care while more effectively allocating time and resources to higher risk patients. The third tier brings the insurer into the equation in a unique collaboration between care team and payer, solving some of the structural issues of care coordination and access to care, improving outcomes while reducing cost.
Key Responsibilities
Achieve monthly lead quotas
Make a high volume of sales calls on a daily basis
Be persistent – consistently follow up with potential clients to maximize profits
Understand ideal customer profile, needs, and requirements through research and industry knowledge
Research accounts, identify key players and generate interest
Create and manage outbound campaigns to customers and prospects to gather information and initiate the first step in identifying those interested parties in learning more about the company's products and services
Configure new campaigns leveraging a rules-based marketing automation tool
Daily integration with CRM (HubSpot/Salesforce) to track accounts, leads, contacts, and opportunities according to sales department best practices, policies, and procedures
Route qualified opportunities to the appropriate sales executives for further development and closure
Keep management informed of all activity, including timely preparation of reports
Complete quarterly professional improvement trainings and attend conferences as needed
Desired Skills and Qualifications
2+ years of minimum B2B lead generation experience using the phone, email, and social media platforms
Prior experience in SaaS sales, healthcare sales or tech startup is preferred
Passion for finding and identifying those who "want to learn more" and the strong ability to engage and persuade
Results-driven, self-starter, persistent, highly motivated to increase earnings despite rejection
Excellent verbal and written (email) communications skills
BS/BA Degree or equivalent
Proficiency with Google Suite and Microsoft products
Must have experience with HubSpot, Salesforce or similar CRM tool
Highly autonomous and organized with a demonstrated ability to thrive in a fast-paced organization with remote oversight
Naturally curious, passionate and have a strong desire to learn
Logistics
The candidate must be able to successfully work remotely. The candidate must have experience designing and establishing a productive, efficient, and balanced WFH routine as not to detrimentally affect either professional outcomes or personal life.
As needed, the candidate will be required to travel to client sites for sales and account management activities.
Occasionally, the candidate is required to attend in-person meetings, sessions, workshops, and other events with members of his/her team or with customers or vendors.
Currently, the Babyscripts Executive Team is located in the DC Metro area. Attendance to any non virtual office and company events in the DC area will be required.
Note: During the COVID crisis, we have taken an entirely virtual approach to sales and customer relations for safety reasons, this is likely to continue for a majority of 2021.