Full Time
Applications have closed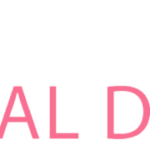 Website saral_designs Saral Designs
Providing a holistic solution to bring a systems change in the women's health sector.
Started in 2015, Saral Designs is a social enterprise working on improving health and hygiene for the underprivileged by using decentralized machine technology, last mile distribution networks and awareness campaigns. Saral produces a range of semi-automatic to automatic machines to make feminine hygiene products like sanitary napkins, maternity pads, pantiliners to COVID specific 3ply surgical masks. These machines are set-up by local entrepreneurs and NGOs in different parts of the country creating employment opportunities and increased access to affordable hygiene products.
The production unit acts as a hub from where women only distribution networks are created, community and school based awareness programs are organized to drive long term change in behaviour, attitude and practices.
The Resource Mobilisation and Partnerships Manager's primary responsibilities are to mobilise resources for programme activities in tier-2,3 towns in India and other low and middle income countries by means of fundraising via grant writing, CSR/Foundation collaborations etc., develop and maintain excellent partner relationships, collect data from the field and engage actively in increasing programme outreach.
Roles & Responsibilities:
Identify and develop pool of key institution/organisation who are working in or support Menstrual Hygiene Management (MHM) space from a donor as well as implementation partner perspective
Mobilise resources by means of grant writing or pitching to grant donors, CSRs and Foundations for raising funds and other support required for enabling program activities
Strategize and execute field operations with the help of key stakeholders
Organize and assist in training of trainers of key implementation/production partners including staff of SMEs and NGOs for capacity building on awareness campaigns, creating last mile distribution networks and data collection
Develop monitoring and evaluation plans and Log frame for program execution
Requirements:
Strong knowledge of Grant writing, Donor reporting, Monitoring and Evaluation and Donor Management 
Ability to connect with others and forge strong relationships
Start-up attitude: quick execution, self-driven and ability to deal with uncertainty and changing environments
Strong written and verbal communication skills, able to deliver clear, concise information to partners and internal teams
Ability to lead with empathy, creativity and analytical problem-solving mindset
Enthusiastic to work on ground to gain maximum exposure and learning, team building and capacity building
Willingness to travel to remote locations as per program requirements
MBA, MSW or equivalent (Preferable rural development or public health) from a reputed institute
Minimum of 5 years of experience in resource mobilization, partnerships and on-ground implementation in the social sector or in the development sector.