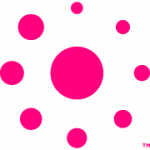 Website Babyscripts Babyscripts
Rethinking prenatal and postpartum care since 2014. #BetterPregnancies
Babyscripts is seeking high-performing Women's Health technology sales executive candidate with an entrepreneurial spirit and a passion for improving maternity care.  The ideal candidate will have 5 or more years' experience successfully selling SaaS solutions to practices, hospitals, and/or health systems for Obstetrics/Gynecology.
The RVP will be responsible for quickly building business relationships with physicians, practices, clinics and IDN's to support new sales growth. The role will be a mix of securing profitable new business and growing current business. The territory includes a multi-state area.
About Babyscripts
Babyscripts exists to solve the problems generated from the critical shortage of obstetrical providers in the U.S. Babyscripts was founded six years ago to rethink the delivery of pregnancy care through the power of technology and remote patient monitoring. Babyscripts offers comprehensive virtual maternity care that, through managing various levels of risk, addresses an outdated model for pregnancy care that has not moved the needle in decreasing maternal morbidity and mortality; an inability to address social determinants of health; and now the critical need to transition care outside of the clinic due to Covid-19. The company's solution for virtual maternity care manages the various risk-levels of your maternal health population to address some of the largest drivers of costs and complications in perinatal care.
Babyscripts' three-tiered approach to virtual maternity care allows providers to deliver risk-specific care to pregnant mothers at any time, in any place. The first tier consists of a digital education layer delivered via a mobile app, with daily gestational-age and practice-specific, customizable content extending through one year postpartum to engage and empower pregnant mothers through trusted resources. The second tier enables remote management of pregnant patients through the addition of remote monitoring. Dependent on risk, patients are provided with internet-enabled medical devices (like a bluetooth-enabled blood pressure cuff) to monitor for elevated risk, alerting the provider through a unique trigger alert system to enable risk management and intervention. This smart end-to-end management of patients enables the provider to transition care outside of the clinic and address problems of access, allowing them to automate a majority of their patient care while more effectively allocating time and resources to higher risk patients. The third tier brings the insurer into the equation in a unique collaboration between care team and payer, solving some of the structural issues of care coordination and access to care, improving outcomes while reducing cost.
Education and Experience
5+ years of direct healthcare SaaS sales experience
Bachelor's degree required, advanced degree preferred
Documented sales success
Demonstrated top 10% performance in critical competencies
Demonstrated oral and written communication skills
Industry experience with OB/GYN preferred
Key Responsibilities
Develop quarterly territory plans designed to achieve revenue targets.
Leverage existing physician and IDN relationships to market the Babyscripts solution.
Build and maintain sustainable strategic relationships in key accounts.
Outreach to your rolodex to build pipeline activity
Drive sales revenue to exceed company objectives by conducting sales presentations to promote and sell the Babyscripts products and services to existing and prospective customers.
Ensure compliance with company policies and government regulations.
Travel up to 50%
Stay current on products / services / competitive knowledge.
Desired Skills and Qualifications
This candidate must be able to manage a diverse workload in a fast-paced environment to meet key performance metrics.
Excellent written and verbal communication skills, creative and critical-thinking expertise, and the ability to identify potential opportunities and problems proactively to facilitate solutions aimed at improving our performance standards.
Ability to learn, understand, and communicate complex medical information.
Successful in both independent and team settings to achieve optimal strategic objectives.
Highly effective organizational skills.
Solid computer and application skills, including Word, Excel, Keynote, PowerPoint, SalesForce.com CRM, internet research and navigation of various social media.
Results-oriented with demonstrated ability to develop and execute strategic plans to build our brand and increase revenue.
Demonstrated ability to lead, show initiative, and execute solid judgment and decision-making skills.
Ability to build rapport and relationships by interacting effectively with employees and external contacts (i.e. Administration, MDs, office staff, executives) at all levels, demonstrating the awareness of their needs and responding with the appropriate action
Strong desire and commitment to creating and improving best practices.
Logistics
The candidate must be able to successfully work remotely. The candidate must have experience designing and establishing a productive, efficient, and balanced WFH routine as not to detrimentally affect either professional outcomes or personal life.
As needed, the candidate will be required to travel to client sites for sales and account management activities.
Occasionally, the candidate is required to attend in-person meetings, sessions, workshops, and other events with members of his/her team or with customers or vendors.
Currently, the Babyscripts Executive Team is located in the DC Metro area. Attendance to any non virtual office and company events in the DC area will be required.
Note: During the COVID crisis, we have taken an entirely virtual approach to sales and customer relations for safety reasons, this is likely to continue for a majority of 2021.