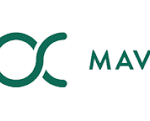 Website mavenclinic Maven Clinic
The next generation of care for women and families
Maven is the largest virtual clinic for women's and family health with a mission to improve the health of the world– one woman, one family at a time. Maven's unique care model enables employers and health plans to improve maternal health outcomes and lower costs, while empowering parents to grow their families while growing their careers. Its platform is global, includes personalized programs across fertility, maternity, and parenting/pediatrics, and offers 24/7 access to Maven's proprietary telemedicine network, the largest in women's health.
Founded in 2014 by CEO Katherine Ryder, Maven was recognized in 2020 as Fast Company's #1 Most Innovative Health Company. Maven has supported over 8 million women and families, and raised $92 million in funding from leading investors like Sequoia Capital, Oak HC/FT Partners, Icon Ventures, and individual strategic investors Reese Witherspoon, Mindy Kaling, Natalie Portman, and Anne Wojcicki.
Maven is looking to hire a Provider Credentialing & Compliance Associate to support key network expansion and regulatory initiatives. Working closely with the Compliance, Legal, and Provider Operations teams, the Associate will be responsible for managing provider licensure and credentialing, as well as supporting vendor relationships. The Associate will also interface directly with our provider network in support of compliance initiative success. To be successful in this role, the ideal candidate has strong project management skills, with an eye towards detail and ability to understand and organize complex processes. As the role is provider-facing, the candidate must also have strong communication skills, with a customer-service mindset.
Key Responsibilities:
Provider Credentialing + Compliance Project Management: Design and support project management of various clinical and provider-facing compliance efforts, including credentialing, background checks, committee review, etc.
Managed Care Enrollment Support: Support provider groups with Medicaid enrollments and compliance with health plan provider network registration requirements
Provider Licensure Support: Support providers in obtaining state licenses, tracking progress, and reporting status to leadership; document and research state-specific processes and regulations
Provider Service: Respond to provider compliance questions and liaise with vendors to ensure success and timely completion
Provider Training: Support design and roll-out of compliance related provider training, including Maven internal training, HIPAA, etc.
Regulatory Research: Support state, federal, and international regulatory research in support of provider compliance initiatives
We're looking for you to bring: 
2-3 years of experience across project management, compliance, and / or credentialing roles in a healthcare or start-up environment
Strong, clear communication skills, comfortable liaising directly with Maven providers
Bend towards customer service, with an ability to build relationships and keep individuals on-track
Resourceful, highly organized self-starter with deep attention to detail
Ability to understand and document operational workflows
Bias towards action and efficiency
Trusted, team player looking to drive success in a fast-paced, start-up environment
At Maven we believe that a diverse set of backgrounds and experiences enrich our teams and allow us to achieve above and beyond our goals. If you do not have experience in all of the areas detailed above, we hope that you will share your unique background with us in your application and how it can be additive to our teams.