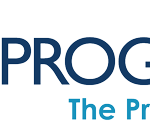 Website Sera Prognostics
Sera Prognostics is dedicated to improve the lives of women and babies through individualized prenatal care.
Located on the edge of the beautiful Wasatch Mountains, Sera Prognostics, Inc. is a women's health diagnostics company dedicated to improving the health of babies and mothers. We are a growing company tasked with becoming a global leader in high-value women's health diagnostics, delivering pivotal information to physicians that will improve health and improve the economics of healthcare delivery. According to Sera's CEO, employees here must possess three qualities to be successful: 1) the individual must be passionate and dedicated to changing the world; 2) they must be smart and work smart, and 3) they must have absolute integrity. If this is you, we urge you to keep reading!
We are seeking an experienced IT or Laboratory Project Manager to join our growing company. As the Project Manager, you will manage the day-to-day activities of strategic projects designed to support the commercial expansion and growth of the PreTRM™ Test, which include but are not limited to the following:
Facilitating strong cross-functional communication and team development with Commercial Operations, IT Development Operations, IT System Operations, Laboratory Operations, Sales/Marketing, QA/Regulatory, and administrative departments of the company.
Utilizing best practices for requirements management, risk management, design control, quality control, and document control to meet or exceed expectations of customers and stakeholders.
Adhering to project scope, budget, and schedule during initiating, planning, executing, monitoring, and closing phases of projects.
Tracking and reporting project progress to team members, stakeholders, & Sera senior management on a regular basis.
MINIMUM QUALIFICATIONS:
At least 2 years of IT, commercial, or laboratory testing project management experience within the lab developed testing, in vitro diagnostic testing, medical device, or pharmaceutical industries.
Successful track record of executing development projects from the proposal phase to final implementation.
Excellent verbal & written communications skills.
Proven organizational skills demonstrated by the ability to understand and prioritize instructions and complete deliverables on time.
Self-motivated, strong attention to detail, and ability to take initiative when issues arise ensuring resolutions and decisions.
Eagerness to learn & grow, drive, and commitment to change the world.
Flexibility to thrive in a startup environment, creativity in problem-solving, and vision to see the final product from its proof of concept beginning.
Demonstrated success in managing cross-functional project teams and delivering tests/devices/pharmaceuticals to the market.
Familiarity in using, or willing to learn, Microsoft Project & Visio software.
Able to perform job duties independently with minimal supervision while effectively collaborating with team members in a small, startup environment.
Understanding of agile project management techniques especially Scrum & Kanban.
A PARTICULARLY SUCCESSFUL CANDIDATE WILL ALSO POSSESS THE FOLLOWING:
Current PMP certification or the ability to become PMP certified within one year.
Bachelor's degree in software engineering, business administration, chemistry, biology, microbiology, biochemistry, or equivalent.
Knowledge and experience with Good Clinical Practice & Good Laboratory Practices.
Understanding of quality/regulatory environment, particularly CAP, CLIA laboratory-developed test and FDA, IVD requirements a plus.
Microsoft Azure DevOps experience.
BENEFITS FOR FULL-TIME EMPLOYEES:
The starting salary range for this position is $70,000-$100,000 depending on experience and includes an excellent benefits package featuring an 85% to 95% premium paid healthcare plan, 401K plan, 13 paid holidays, three weeks of paid time off, employee stock options, and more!