Full Time
Applications have closed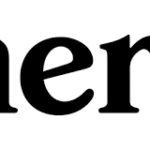 Healthcare should be as easy as self-care. Sex, skin, and hair solutions — on your terms.
Hims & Hers Health, Inc. (better known as Hims & Hers) is a multi-specialty telehealth platform building a virtual front door to the healthcare system. Hims & Hers connects consumers to licensed healthcare professionals, enabling people to access high-quality medical care—from wherever is most convenient—for numerous conditions related to primary care, mental health, sexual health, skincare, and more. Launched in November 2017, the platform also offers thoughtfully created and curated health and wellness products. With products and services available across all 50 states and Washington, D.C., Hims & Hers' mission is to make it easier for all Americans to access affordable care and treatment for conditions that impact their daily lives. In January 2021, the company was listed on the NYSE at an initial valuation of $1.6 billion and is traded under the ticker symbol "HIMS". To learn more about our brand and offerings, you can visit forhims.com and forhers.com.
Hims and Hers is seeking an experienced Product Manager to work directly with our CEO, COO, engineers, designers and others to define and execute a product roadmap for a key growth initiative.
Responsibilities, Experience & Skills:
2+ years of experience working as a product manager or founder
Use of critical reasoning and data to influence without authority
Be the first to take blame and the last to take credit
Knowledge of how to balance a great user experience and aggressive business goals
A love for building positive and productive relationships across the company
Ability to clearly and succinctly communicate complex ideas