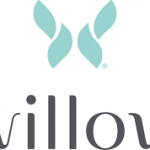 Website Willow
Pumping, Reimagined
Willow is a platform for products that help improve the lives and health of women. We are a mission-driven team of experienced inventors, young mothers, and fathers dedicated to making a difference in women's lives. The Willow™ Wearable Breast Pump is the first solution in our platform. Moms who pump told us that they often need to press pause on life while they pump and that their dream pump would be truly mobile and unplug.  Willow is a complete re-imagining of the breast pump – it is the world's first all-in-one breast pump that fits in a bra.
As part of the R&D Hardware team, you will lead in the definition, creation, and development of consumer-focused products designed to bring joy to motherhood.  This is an influential and intensely cross functional position, and a hands-on opportunity to drive new innovations to market.
Responsibilities/ What You'll Do:
Lead new product concept development activities, including definition of product requirements, system specifications, and architecture.
Define and guide development of electromechanical designs that meet requirements for product performance and reliability, human factors, cost, manufacturability and cosmetic requirements.
Develop designs for all phases of product development from proof-of-concept through manufacturing.
Drive design verification by testing design performance in the lab, and design validation by developing fast-turn clinical prototypes.
Manage the subsystem and/or individual part designs from concept to production.
Oversee supplier/partners of subsystems and/or individual part design from concept to production.
Investigate cause design issues to improve designs to the goal of successfully delivering products to production.
Lead and train a dynamic product development team who understands and executes on all hardware and strategic objectives.
Requirements/ What You'll Bring:
Bachelor's degree in Mechanical Engineering, or related Engineering field, with 15+ years of experience.
Experience in electromechanical design, high-volume consumer electronics mechanical architecture and systems design.
Experience in shipping multiple products, in a Lead or Principal Engineer role.
Proven 15+ years of CAD design experience (Solidworks, NX preferred).
Extensive knowledge of leading manufacturing technologies including plastic injection molding, sheet metal manufacturing, and high precision machining.
Ability to form effective cross-functional relationships to communicate product design/mechanical requirements clearly to non-experts
Ability to deliver multiple large, complex and mission-critical projects.
Familiarity with FDA Quality Systems Regulations/Design Control requirements, IEC 60601 compliance standards, or ISO14971 Risk Management requirements is a plus.
*Local candidates only
Willow is proud to be an equal opportunity workplace. We are committed to equal employment opportunities regardless of gender, race, religion, sexual orientation, gender identity, age, marital status, disability, or Veteran status.