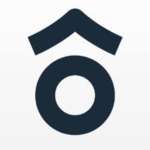 Website Prelude
A Modern Approach to Family.
POSITION SUMMARY:
The Patient Experience Coordinator will facilitate the implementation of standardized patient experience touch points across the Inception family of businesses. This person will collaborate with others in the organization for the successful implementation of a fully integrated patient experience standard operating procedures incorporating all touch points in the patient journey from initial contact through reengagement and final settlement for services. Patient Experience Initiatives and prioritizations will be assigned by the Executive Leadership Team of Inception (CEO, COO, CMO, CIO) to enhance service delivery to patients and customers of the company resulting in consistency in the patient experience, positive reputation, increase in success rates and revenue growth for each business.
Essential Responsibilities:
· The Patient Experience Coordinator works with senior leadership and patient experience improvement committee members to establish standards for patient interactions.
· Organize, plan and document patient experience touch points across the organization
· Coordinate with clinic operations, sales, marketing and shared service leadership to understand changing market dynamics and deliver innovative programs that support company objectives
· Coordinate training and monitor implementation and performance.
· Complete monthly status reporting and planning for program rollout and success/KPI monitoring, implement strategies to improve deficiencies.
· Monitor budgets and facilitate resources amongst projects.
· Demonstrate excellent communication and interpersonal skills. Help facilitate and grow strong relationships with all Company partners including clinicians and operational leadership
· Support organizational goals by providing best in class customer service, participating in performance improvement efforts, and demonstrating a commitment to teamwork and cooperation
· Other duties as assigned, and in keeping with Company policies, procedures, compliance, standards of patient care and/or initiatives toward continuous improvement at the individual and organizational level.
Education and/or Experience:
· Bachelor's degree
· Previous experience with project management in the healthcare environment preferred