Full Time
Applications have closed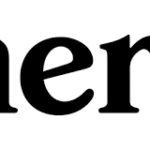 Healthcare should be as easy as self-care. Sex, skin, and hair solutions — on your terms.
Hims & Hers Health, Inc. (better known as Hims & Hers) is a multi-specialty telehealth platform building a virtual front door to the healthcare system. Hims & Hers connects consumers to licensed healthcare professionals, enabling people to access high-quality medical care—from wherever is most convenient—for numerous conditions related to primary care, mental health, sexual health, skincare, and more. Launched in November 2017, the platform also offers thoughtfully created and curated health and wellness products. With products and services available across all 50 states and Washington, D.C., Hims & Hers' mission is to make it easier for all Americans to access affordable care and treatment for conditions that impact their daily lives. In January 2021, the company was listed on the NYSE at an initial valuation of $1.6 billion and is traded under the ticker symbol "HIMS". To learn more about our brand and offerings, you can visit forhims.com and forhers.com.
The National Account Director will be responsible for achieving revenue, distribution, and consumption goals by leading the Hims & Hers business with our key retail partners. The National Account Director will develop and lead the execution of customer business plans to achieve revenue goals that include the 4P fundamentals (product, placement, promotion, and pricing), new item sell-in and execution, and strategic initiatives and expansion of the business.
This role serves as the lead point of contact for sales and account management activities for our existing and new customers and builds win-win partnerships that will enable Hims & Hers to surpass its retail sales and business goals.
Responsibilities:
Develop and execute business plans to deliver against revenue and shipment goals, maximize the Hims & Hers category and market share, and improve merchandising
Build impactful, insights-based presentations that translate sales objectives into customer strategy and business plans around distribution, merchandising, promotion, and planogram placement
Lead annual operating and business planning processes with both the internal team and at the customer
Serve as the 'voice of customer' within the company to address customer needs and accomplish goals and objectives, including the launch of new items and optimal 4P execution
Manage trade spend within budget to maximize return and regularly reconcile with the finance team
Serve in the role of expert on retail/customer and work with the internal team on new initiatives that create joint value for the customer and company
Manage and maintain regular and frequent connection with third-party brokers to ensure implementation of business plans and key initiatives
Participate in regular meetings with key customer decision-makers such as Sr. Buyers, Buyers, and Customer Business support functions
Understand customers' timelines and proactively provide them with all information and materials required to make decisions and manage their business
Work with the internal team to develop forecasts that best reflect the business and update forecasts on a regular basis
Experience & Skills:
Bachelor's Degree – or equivalent from a four-year college – or 7+ years related experience and/or training – or equivalent combination of education and experience
Direct customer management experience preferably in the CPG sector with 2 or more of the National Accounts (Walmart, Target, CVS, Walgreens, or Kroger)
Thorough knowledge of sales, marketing, planning, analytics with the ability to develop a strategic vision, strong critical thinking and creative problem-solving abilities, and a desire to excel
Proven account management experience specifically negotiating with key customer stakeholders within key/national accounts
The ability to be a brand advocate and encourage such advocacy at key retail partners
Have excellent oral and written communication skills, good analytical and creative problem-solving abilities
Ability to shape and apply strategy by anticipating business needs and developing customer specific plans that deliver results
Experience working with and through a broker partners while maintaining a high level of connectivity with key retailer decision makers
Ability to influence and negotiating with teams and key stakeholders at all levels
High customer focus with the ability to drive for results
Drives team goals while leading the budget for efficient return on investment
Ability to identify and assess risk and prioritize competing demands