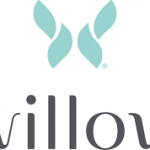 Website Willow
Pumping, Reimagined
About Willow: Founded in 2014, Willow forever changed the way women pump with the world's first quiet all-in-one, in-bra wearable breast pump. The Willow Wearable Breast Pump ditches the long tubes, cords, dangling bottles and loud sucking sounds so moms can pump wherever their day takes them. The company is experiencing strong growth and is poised for continued success in the booming Femtech space, which has a market potential of $50 billion by 2025, according to Frost & Sullivan. Willow's revenue grew 140% year-over-year from 2018 to 2019, and this year it will grow by nearly 50%. Willow's user base of pumping moms grew by 120% from 2018 to 2019. Perhaps most importantly, Willow is making moms' lives easier in a time where flexibility and the need to multi-task is even more important. Willow saves moms up to 240 hours per year in time that would have otherwise been spent tethered to the wall pumping.
What you'll do:
The Mobile App Architect will be a key contributor to Willow's product development efforts and will collaborate within a cross-disciplinary team of software developers, QA/test engineers, product managers and UI/UX designers, to architect, design, develop and deliver Willow's Mobile Apps. As an experienced expert in both iOS and Android development, using native, cross-platform and hybrid App design styles, he or she will have the opportunity for architectural and design leadership. Prior experience working on commercial Apps that interface via BLE to hardware devices is nice to have.
What you'll bring:  
10+ years of overall software development experience, with exposure to the full software development cycle from requirements through post-release.
5+ years of mobile app architecture and software design experience, including native (Swift and Kotlin) and cross platform apps (like Flutter) for iOS and Android.
Experience with leveraging Node-JS, JavaScript, HTML5 and CSS for back-end services and front-end user interface.
Preferred experience of developing mobile apps that use BLE device connectivity with GATT services to interact with hardware devices.
Excellent software architecture and design skills, with the ability to create clear and complete software design documentation and use it to communicate the overall architecture and design approach to the software team.
Able to effectively delegate lower-level design tasks to the software teams and perform detailed design and code reviews to assure that the low-level designs fit the overall architecture and the code cleanly implements the low-level design.
Experience with best practices for designing Apps with high unit test coverage and simplified test automation.
Experience with approaches and key tools used for continuous integration and continuous deployment (CI/CD).
Knowledge of mobile app security vulnerabilities and related mitigations.
B.S. degree in Computer Science, or equivalent technical discipline.