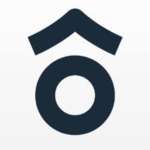 Website Prelude
Help a Family Make a Family
Description
We are seeking an experienced Medical Assistant individual for a full-time position. The ideal candidate will educate, treat, and inform patients for their appointment. Potential candidates for this role should be excellent communicators who excel at developing and maintaining patient relationships.
Responsibilities include:
Assisting physician with patient care
Prepare patients for exams or treatment including taking patient history, vitals and phlebotomy
Document patient care in the medical records system accurately and in a timely manner
Organize exam and treatment rooms
Stock and clean rooms as well as sterilize instruments
Answering phones/scheduling appointments as well as general Administrative tasks
Maintain electronic patient records
Skills & Requirements
Certified Medical Assistant required
High school diploma or equivalent required
Weekend Rotation will be required
2 years prior experience, preferably in the healthcare setting
Proficiency in keyboarding skills and experience with electronic medical records
Must be knowledgeable of HIPAA requirement
Must be able to travel and work in various locations throughout the greater Chicago-land area.