Full Time
Applications have closed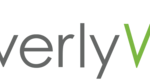 Website everly_well Everlywell
At-home test collection centered around you
COMPANY

Everlywell is a ​consumer-initiated at-home laboratory testing company with easy-to-read and actionable results. We are at the forefront of personalized health, transforming the $25B lab testing industry. We're here to empower people to take control of their health by making lab testing easy to access, understand, and afford. We seek excellence in everything we do for customers and our teammates.
ROLE SUMMARY
We are hiring a Manager of Enterprise Support​ ​to join our customer experience team and oversee our rapidly growing enterprise support team, as well as our BPO call center relationships. ​In this highly cross-functional role, you'll have the opportunity to coach, mentor and grow the subset of the Austin support team, as well as build scalability into our enterprise support efforts utilizing external Call Centers. Reporting directly to the Director of Customer Experience, you will be a key owner of a rapidly growing enterprise customer support team that thrives in the face of a challenge. You'll be a crucial part of maintaining our enterprise customer support and coaching a team to assist customers with a growing number of inbound inquiries related to COVID-19 or other medical at home collection kit tests. We are in high growth, startup mode and need someone who is willing to get their hands dirty. If you are passionate about the customer experience, building a great external and internal team, and looking for an opportunity to learn, optimize, and grow, Everlywell is the place for you.
What You'll Do:

Scale:
Work with the Director of Customer Experience to continually develop workflows that will function throughout the growth of the team. This will include regularly reporting on headcount requirements for our outsourced call center partners, as well as our internal enterprise support headcount to match the level of support needed based on the work generated by our enterprise sales team.
People:
Coaching and mentoring your direct reports will be a must. The Austin team will serve as a path of escalation to our BPO call centers and the right candidate will thrive in the type of hands on coaching opportunities that would regularly present themselves. In addition, you will also be the primary relationship owner for the partnerships with any external call center that we bring on. The right candidate will be great at maintaining relationships across multiple functions.
Reporting:
Own the data and metrics related to anything tied into the support of our enterprise customers. As a primary stakeholder of this business function, you will be expected to develop an intimate knowledge of the performance metrics related to the work being handled by our external call centers as well as the Austin based team that you directly oversee.
Escalation:
Be the voice of the customer and resolve / raise issues as they come up; Act as a point of escalation for any higher level customer issues. Additionally, as the team encounters issues that require cross functional assistance from our other teams, you will be one of the primary drivers to getting the other teams looped in and pushing towards a solution. The right person for this role will be experienced in working cross-functionally across multiple teams in the company and thrive in a team environment.
Technology:
Surface and investigate any technology gaps that are creating barriers for your team. The right person in this role will have a proficiency in finding ways to streamline workflows using tech rather than manual processes or continually increasing the team's headcount.
Who You Are:

5+ years Enterprise Support and Team Management experience
2+ years Experience in building and managing an external call center to scale up towards 500+ agents
Ability to clearly and effectively communicate with stakeholders at all levels of the organization
Exceptional writing skills with a strong attention to grammar
Self-driven and goal oriented – Able to achieve objectives on time without an abundance of oversight
Quick learner with the ability to teach complex processes
Inspirational leader; your people are excited to work with you every day
Strong organization and time management skills
Ability to mentor, transform and inspire a diverse, existing team
Excellent ability to build strong cross functional relationships at all levels of the organization
Start-up or ecommerce experience highly preferred
Prior experience with Healthcare and HIPAA policies are preferred but not required
Bachelor's degree preferred but we will consider equivalent work experience
Why You'll Love Working Here:

Venture backed by top-tier firms
The opportunity ahead knows no bounds
Open vacation policy
Employee discounts
Paid parental leave
Health benefits
401(k)