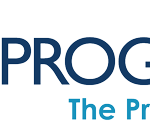 Website Sera Prognostics
A Leading Health Diagnostics Company Dedicated to Improving the Lives of Women and Babies
Located on the edge of the beautiful Wasatch Mountains, Sera Prognostics, Inc. is a women's health diagnostics company dedicated to improving the health of babies and mothers. We are a growing company tasked with becoming a global leader in high value women's health diagnostics, delivering pivotal information to physicians that will improve health and improve the economics of healthcare delivery. According to Sera's CEO, employees here must possess three qualities to be successful: 1) the individual must be passionate and dedicated to changing the world; 2) they must be smart and work smart; and 3) they must have absolute integrity. If this is you, we urge you to keep reading!
We are seeking a Lead Bioinformatics Analyst for our CLIA/CAP/NYDOH accredited laboratory based in Salt Lake City. As the Lead Bioinformatics Analyst, you will be a key contributor in the development and implementation of algorithms that provide pivotal information to improve the health of mothers and babies around the world.
Responsibilities:
Uses bioinformatic and statistical best practices, generating shared code and practices, to contribute to development of and achieve Sera objectives in creative, strategic ways.
Lead members of own and other teams on tasks related to analysis of large proteomics, genomic, and immunoassay datasets and develop predictive models.
Contribute collaboratively to cross-functional teams, leading development of solutions to highly complex problems.
Lead scientists and statisticians in developing and applying classification models.
Lead initiatives in developing our statistics and bioinformatics shared codebase under version control.
Lead bioinformatics tasks in the development of intellectual property and company publications, composing and compellingly presenting complex information with clear, persuasive graphics.
Under supervision of team manager, work collaboratively across teams, defining necessary criteria, processes and procedures. Support team members in prioritizing and organizing teamwork to meet Sera objectives in collaboration with line management.
Assist in development and implementation of robust, general approaches for maintenance of own computing environment(s), and share with team.
Build consensus, work as a team and contribute to the Sera culture.
Honor Sera's core values: mission, smarts, diligence and integrity.
Benefits for Full-time Employees:
The starting salary for this role is between $110,000 and $135,000/yr. with an excellent benefits package featuring an 85% to 95% premium paid healthcare plan, 13 paid holidays, three weeks of paid time off, employee stock options, and more!
COVID-19 Policy:
Sera Prognostics requires attestation of COVID-19 vaccination at time of offer.