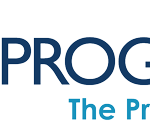 Website Sera Prognostics
The Pregnancy Company
Located on the edge of the beautiful Wasatch Mountains, Sera Prognostics, Inc. is a women's health diagnostics company dedicated to improving the health of babies and mothers. We are a growing company tasked with becoming a global leader in high value women's health diagnostics, delivering pivotal information to physicians that will improve health and improve the economics of healthcare delivery. According to Sera's CEO, employees here must possess three qualities to be successful: 1) the individual must be passionate and dedicated to changing the world; 2) they must be smart and work smart; and 3) they must have absolute integrity. If this is you, we urge you to keep reading!
We are seeking a highly successful LIMS Administrator for our CLIA/CAP/NYDOH accredited laboratory based in Salt Lake City. As the Laboratory Information Management System Administrator, you will be responsible for:
Working with the laboratory and field personnel to manage and optimize LIMS functions pertaining to the lab, field, and QA/QC operations.
Working with the IT department and software developers to develop, implement, and test all needed custom LIMS functions for the laboratory, field, and QA/QC operations.
Overseeing and directing operation of the LIMS system in the laboratory.
Assuring that the LIMS is correctly used by the Laboratory personnel. Ensures that staffs follow all QA/QC procedures with regard to data analysis, data evaluation, data transfer, and LIMS operations.
Coordinating with LIMS development personnel as they perform programming in response to the requirements of the lab and QC program.
Developing, modifying, and maintaining forms and interfaces for data entry into LIMS.
Initiating, defining scope of work, and monitoring contracts for major upgrades to LIMS.
Assisting QA in obtaining, charting data trends and analyzing data from the LIMS database.
Providing quality control charts for laboratory operations.
Staying up to date on advances in the data processing field, instrument interfaces, LIMS enhancements, various laboratory procedures and regulations.
Writing SOP's and policies for laboratory computer and LIMS applications.
Keeping validation documentation up to date for the LIMS
Providing LIMS training to new and current employees as needed.
Ensuring LIMS and documentation meet CLIA/CAP/NYSDOH requirements.
Location
Salt Lake City, Utah
Reporting Relationship
The LIMS Administrator will report to the SVP of Laboratory Operations of Sera Prognostics. This position will have no direct reports.
FLSA Classification
Exempt
Job Type
Full-Time
This job description is not designed to cover or contain a comprehensive listing of activities, duties or responsibilities that are required of the employee. Other duties, responsibilities and activities may change or be assigned at any time with or without notice.