Full Time
Applications have closed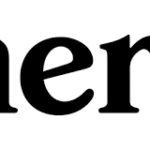 Healthcare should be as easy as self-care. Sex, skin, and hair solutions — on your terms.
Hims & Hers Health, Inc. (better known as Hims & Hers) is a multi-specialty telehealth platform building a virtual front door to the healthcare system. Hims & Hers connects consumers to licensed healthcare professionals, enabling people to access high-quality medical care—from wherever is most convenient—for numerous conditions related to primary care, mental health, sexual health, skincare, and more. Launched in November 2017, the platform also offers thoughtfully created and curated health and wellness products. With products and services available across all 50 states and Washington, D.C., Hims & Hers' mission is to make it easier for all Americans to access affordable care and treatment for conditions that impact their daily lives. In January 2021, the company was listed on the NYSE at an initial valuation of $1.6 billion and is traded under the ticker symbol "HIMS". To learn more about our brand and offerings, you can visit forhims.com and forhers.com.
We are seeking a Head of Investor Relations to join Hims & Hers. They will be tasked with spearheading the company's communication and positioning to the investment community, including existing and potential new shareholders. They will lead the quarterly earnings process, including writing the press release and script, as well as preparing the management team for Q&A. This cross-functional role will partner with many groups across the company, including Legal, FP&A/Finance, Product and Marketing, to unify company messaging.
Responsibilities: 
Handle first line communications between the company and the investment community including shareholder relations, both domestic and international
Coordinate and/or prepare earnings releases and other financial announcements, conference call remarks, investor presentations, and management reports of market, trading, and stock ownership nature
Develop and execute campaigns to target appropriate institutional investors
Work with the CFO to maintain and develop sell-side and buy-side analyst relationships
Advise senior management on expected investment community reaction to various strategic decisions and current market perceptions of the company
Communicate with executive management and the board of directors in addition to regular contact with financial staff and others across the company
Works closely with Corporate Communications team on full range of external and internal communications
Experience and Skills:
Bachelor's degree is required
10+ years of progressively responsible business experience in investment banking, equity research, buy-side investing and/or corporate finance
Strong analytical and critical thinking skills
Experience in development and execution of communication strategies; excellent writing ability
Outstanding interpersonal skills
Awareness of selective disclosure and materiality issues as they relate to financial reporting
Knowledge of SEC disclosure requirements and filings, accounting concepts and financial analysis
Broad knowledge of stock exchange rules and regulations and proven experience in working with Wall Street
Ability to work in a collaborative environment and work proactively with other functions to understand the company's story and vision
Preferred Experience and Skills: