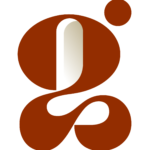 Website Guud
We help women feel guud every day of the month
Who we are
⭕ We are building a menstrual health platform that offers body-positive products and integrates community and support.
✨ Our mission is to help women to feel great every day of the month
👩🏻‍🚀 We are an early stage and very ambitious team backed by top angels, advisors and institutions like Station F, WeAreJane, P&G and many more
Who are we looking for?
💁 You are passionate about health and want to have an impact that will last for generations You're well-versed in content marketing strategy and tactics You're an experienced storyteller who is able to bring life and emotion into words, images and video You are naturally curious, always trying to find the best story, and love to break down barriers with new ways of doing things
📽️ You'll be joining a team of content aficionados and lead the way to take our community efforts to the next level You love the emotional side of content but you realise it's a technical journey too
💥 Since you are an early joiner of the company you have a lot of impact and will be responsible for hiring and building our future content and community efforts
What we do
In March 2020, we started by providing peer to peer education about the cycle Then we created a community because women needed a safe space to share their stories and get support Next we launched our e-commerce activities because women deserve better products
🙆‍♀️ To improve the lives of women we
create easy-to-understand educational content
built a safe community of cheerleaders and hand holders
provide support by experts
develop a range of clean and body-positive supplements formulated specifically to support menstrual health
Responsibilities
You develop the community by creating content that makes (y)our ❤️ skip a beat You participate in member discussions and encourage UGC that drives new members to our community
You are responsible for all content ideation, planning, budgeting, delivery & execution and will be working with various people and tools
You know how to run marketing automation and multiply your efforts without destroying our 💸
You run both the operational and technical side of our content efforts and have deep knowledge of web, social, SEO, SEA, publishing platforms, e-mail marketing and analytics
You develop relationships with our copywriters, online influencers and authors of content to promote our brand to the relevant demographics
You understand which metrics are key to track and focus on improving those via fast and iterative ways of testing and validation
To summarise, you're the one who drives traffic and community growth, build the infrastructure and assemble the team that will help create awareness for menstrual health
Qualifications
5+ years of experience in content creation and management, marketing for an eCommerce based CPG or Health/Wellness company
Compelling storytelling skills that translate well to blogs, video and audio
Experienced with Analytics, SEO, SEA, Ads, the whole shebang
Highly organised and able to manage multiple campaigns and projects at once
Experience in building international brands that penetrate culture and change behaviour
Able to work remotely, meaning great in asynchronous work, not just working in your bathrobe
Experience launching and scaling communities and/or e-commerce brands is a major plus
Benefits
Fully remote WFH office setup and co-working access wherever you are
Competitive salary + stock options
Team off sites in next level destinations
Wellbeing package with gym, meditation and healthy food allowance
Period leave, unlimited holidays and much more
What To Expect Next?
We'll do our best to respond to all applications within a week.
Intro Call – If it's a match, we'll invite you to chat on a 30-minute call to learn more about the company and so we can learn more about you!
Assessment – Next, you will get an assignment to help us understand how you think, work and communicate
Second Call – Then you'll chat with Jan & Morgane (the founders) on a 1-hour video call, diving into the details of the role
Meet The Extended Team – We'll set up time for you to chat with one of our advisors and investors on a quick 30-minute call to dive into e-commerce strategy and your ambitions
References – We'll reach out to people who you've worked with and hear what it's like working alongside you
To apply for this job please visit tally.so.