Full Time
Applications have closed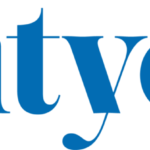 Website Twenty Eight Health
Birth control in 3 easy steps
1. Twentyeight Health
Twentyeight Health (www.twentyeighthealth.com) is a mission-driven women's health startup founded by a team with experience at Bain, BCG, and the Gates Foundation. Our vision is to provide high quality, convenient and affordable reproductive & sexual healthcare with a focus on expanding access in underserved communities.
Starting with birth control, we've built an end-to-end platform to provide telemedicine consultations, prescriptions deliveries, ongoing care from clinicians, and free doctor-vetted sexual & reproductive care info. We are active in NY, NJ, PA, MD, FL and NC, and have exciting growth plans. We are rapidly expanding our offerings, and we are backed by some of the best healthcare & consumer investors pioneering digital health including Third Prime, Town Hall Ventures, SteelSky Ventures, GingerBread Capital, and more.
You'll be joining a dynamic, supportive and mission-driven environment. We are a team of doctors, public health experts, designers, engineers and builders committed to changing the face of healthcare, particularly for underserved communities. When we're not quarantining, we are based in Dumbo, Brooklyn. Join us to bring dignified, accessible healthcare to all!
At Twentyeight Health, we value a diverse workplace and strongly encourage womxn, BIPOC, LGBTQ+ individuals, people with disabilities, members of ethnic minorities, foreign-born residents, and veterans to apply. We are committed to fostering a culture of mutual respect, diversity and inclusion for our employees and customers alike and we can't wait for you to be a part of it.
2. Role
We're looking for a creative, data-driven marketer to build new growth channels and scale existing channels as the Growth Marketing & Analytics Manager. You will own the end-to-end execution & management of new growth channels including overseeing the budget, creatives and the results. You'll have flexibility and ownership to ideate, launch, and continuously improve Twentyeight Health's growth flywheel. You will also build and execute analytics in growth, acquisition and retention for all parts of the business.
3. Manager
You will report directly to the Chief Product Officer & President (Amy Fan) and also engage with other key people in the company.
4. Responsibilities
Build multi-channel marketing strategies, optimizing the efficiency of channels, creatives, and messaging

Lead analytics, strategy and execution for conversion rate optimization of paid marketing channels

Own core metrics including user growth, conversion rate and CPA for paid marketing channels

Set up, manage, and optimize campaigns specific to Facebook, Instagram, and other paid social channels

Identify, test and scale high-impact, new and emerging digital channels as well as out-of-the box ideas

Combine creativity and analytics to produce high performing assets with support from Twentyeight's graphic designer

Develop testing & learn strategies to improve KPIs including creative/copy testing, audience segmentation, retargeting strategy, and landing page optimization to maximize full-funnel performance

Lead budgeting, analysis, reporting and forecasting efforts of all marketing and user conversion efforts

Collaborate cross-functionally to innovate in conversion optimization and growth strategies

Build business analytics across the company, including on growth, conversion, acquisition, retention, cohorts, demographics, and user satisfaction
5. Requirements
We are looking for exceptional candidates who have:
4+ years of experience in D2C digital marketing, growth marketing or marketing automation experience

Growth mindset with results-driven approach to work and strong understanding of acquisition path optimization (testing, measuring, iterating)

Extensive experience developing strategy, setting up, and optimizing Facebook and Instagram campaigns is required

Hands-on experience with paid social channels; landing page, site and funnel optimization; AB testing; analytics and reporting; customer acquisition attribution

Role is currently remote and option to join HQ in NY when reopened (will not reopen prior to July 2021)
Experience in management consulting or banking is a bonus!
6. Attributes we look for
Passionate about healthcare and Twentyeight's mission

Creative and can find unexpected solutions to achieve your objectives

Strong analytical and problem-solving capabilities

Project management skills, with a high degree of attention to detail

Resourceful, hard working, and solutions oriented mindset — you take ownership of your work and identify potential solutions before asking for help

Track record of consistently delivering excellent results in a fast-paced environment

Eager to give 100% to building healthcare equity

Embrace learning and feedback

We are looking for teammates who are kind, humble, and don't take themselves too seriously
7. Compensation & Benefits
Competitive compensation and equity package

Medical, dental and vision coverage

Significant growth opportunities

Be a part of a passionate team building towards health equity
8. How to apply
Please send your resume and a cover letter to careers@twentyeighthealth.com with the subject line "Growth Marketing & Analytics Manager" application. Please include in your cover letter:
Your relevant experiences

Your interest in the position

Your motivation to join Twentyeight Health