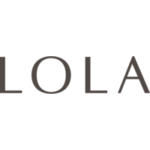 Website mylolatweet Lola
Founded by women with sky-high standards, we make period and sexual wellness products with you in mind
LOLA is looking for a freelance Growth Marketer experienced in startups who will be responsible for actively managing and optimizing paid search and shopping campaigns and retargeting display campaigns with the opportunity to drive scalable tests in additional paid media channels. You will report to the Director of Media and work closely with our DTC and Marketing teams to achieve aggressive customer acquisition goals at efficient CPAs. This role is freelance (~10-20 hours per week; ~40 hours per week during onboarding), and will be remote due to COVID. LOLA operates on East Coast business hours.
What you'll be responsible for:
Ongoing campaign management across Google Search and Shopping to deliver sustainable growth for our DTC business
Drive performance toward aggressive acquisition goals with primary KPIs of efficient CPA and healthy payback
Strong collaboration with the DTC team on landing page and acquisition funnel optimization, extension opportunities, and tactical recommendations for new product launches
Collaborate with the Sr. Data Analyst to build ongoing full funnel reporting, with a focus on key drivers of performance
Analyze and report on campaign KPIs on a weekly and monthly basis to key stakeholders with actionable insights and optimization recommendations
Develop and execute small and scalable new platform tests, particularly across social and display, to ensure channel diversity and risk mitigation within budget
Partner with the internal Creative team to brief and integrate copy optimizations and A/B testing opportunities
 Who you are
2+ years of experience directly managing paid search and shopping campaigns, client or agency side
Expert knowledge of Google Ads Marketing and Google Merchant Center and the larger paid search landscape
Experience delivering against direct response and upper funnel media metrics (CPA, CPC, LTR, CPM)
Highly analytical with expertise in conversion tracking within Google Analytics, upper funnel metrics analysis, and attribution modeling
Experience building test-and-learn campaigns across existing and new channels to determine the most effective mediums & tactics
Direct-to-consumer/subscription brand experience is a must
Ability to work independently with minimal supervision
Why you'll love LOLA
LOLA is the first lifelong brand for a woman's body. Founded and led by women, we're dedicated to providing an ever-expanding portfolio of trusted products and candid information, so you can make deliberate decisions about your reproductive health.
We offer period and sexual wellness products made with premium ingredients like 100% organic cotton. Subscribe to get LOLA delivered on your schedule or choose products à la carte. We make it easy to customize your assortment of tampons and pads, too, because you know your body best.
In 2016, we launched LOLA Gives Back, as part of our ongoing commitment to raise awareness about menstrual inequality, and in 2019, launched a national advocacy and legal campaign to eradicate the sales tax on tampons and pads. With help from our nonprofit distribution partners, we've since donated over 5 million period products to low-income, underserved women across the U.S., and become a voice for change in the conversation around reproductive wellness and equity. 
At LOLA, we celebrate diversity and are committed to creating an inclusive environment for all employees. To that end, we do not discriminate based upon race, religion, color, national origin, gender (including pregnancy, childbirth, or related medical conditions), sexual orientation, gender identity, gender expression, age, veterans status, or disabilities.