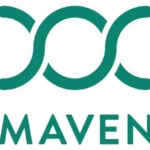 Website mavenclinic Maven
Changing the health of the world—one woman, one family at a time.
Maven is the largest virtual clinic for women's and family health, offering continuous, holistic care for fertility, pregnancy and parenting. Maven's award-winning digital programs are trusted by leading employers and health plans to reduce costs and drive better health outcomes for both parents and children. Founded in 2014 by CEO Kate Ryder, Maven has supported more than 10 million women and families to date. Maven has raised more than $200 million in funding from leading investors including Sequoia, Oak HC/FT, Dragoneer Investment Group and Lux Capital.
Recent awards include:
FORTUNE Best Place to Work in Health Care (2021)
FORTUNE Best Place to Work in New York (2021)
PARENTS@WORK Best Places to Work for Parents (2021)
ROCK HEALTH Disruptive Founder of the Year (2021)
GREAT PLACE TO WORK Certified (2021)
FAST COMPANY #1 Most Innovative Company in Health (2020)
CB INSIGHTS Digital Health 150 (2020)
INTERBRAND Breakthrough Brand (2020)
Maven is looking for an experienced Enterprise Sales Director to lead our sales process in all stages from qualification to close. You are a sales professional with demonstrated experience closing complex business deals, consistently meeting and exceeding goals. You will work with prospects to not simply buy Maven offerings, but also to build business partnerships that enhance the growth of Maven's business. The candidate must be a strong leader, extremely well organized, creative, results-oriented, quality minded and help champion Maven's product portfolio in the marketplace. This is a great opportunity to be at the forefront of a fast-growing company where your responsibilities will increase exponentially with your ability. The role will report to our Head of Sales.
As a Sales Director at Maven, you will: 
Own a sales strategy and process that results in landing new clients
Manage groups through the sales process – qualification to close
Develop and maintain a network of relationships with key stakeholders in healthcare: brokers, benefits admin. platforms, exchanges, etc.
Present and deliver Maven's value proposition virtually and in person
Highly motivated, self-starting, and results-oriented
We're looking for you to bring:
Successful track record and 100%+ quota attainment for past 3+ years
8-10 years experience in digital health sales, ideally selling to HR/Benefits
Experience leading complex sales
Excellent presentation skills
Experience in Salesforce
Helpful experiences and skills:
A network of relationships with key stakeholders in healthcare: brokers, benefits admin. platforms, exchanges, etc.
Passion for documenting and contributing new ideas and feedback from market to product
Experience working cross-functionally in a start-up environment
At Maven we believe that a diverse set of backgrounds and experiences enrich our teams and allow us to achieve above and beyond our goals. If you do not have experience in all of the areas detailed above, we hope that you will share your unique background with us in your application and how it can be additive to our teams.
Benefits & Perks: 
Maven employees are united in their quest to improve the health and well-being of women and their families in our community. We seek to empower all of our team members to fulfill that mission and reach their full potential regardless of function, geography or experience level. That's why we invest in our employees, who are our most important asset in achieving our mission. To that end, we offer:
Choice of great medical, dental, and vision insurance plan options, including a plan for which the premium for Mavens is 100% covered by Maven
Access to the Maven platform service and free Maven appointments for Mavens and generous credits for family & friends
Free One Medical membership
401(k) plan
Unlimited paid time off
Monthly stipend for your choice of wellness benefits
Weekly stipend for a *free* lunch
One-time stipend to enhance your work from home experience (We will be working remotely until sometime next year!)
A variety of virtual team events such as musical performances, game nights & happy hours
12 weeks parental leave and 2 weeks flexible time upon return
Annual professional development stipend
1 month paid sabbatical after 5 years