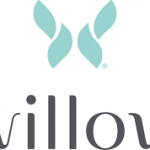 Website Willow
Pumping, Reimagined
Willow is a platform for products that help improve the lives and health of women. We are a mission-driven team of experienced inventors, young mothers, and fathers dedicated to making a difference in women's lives. The Willow™ Wearable Breast Pump is the first solution in our platform. Moms who pump told us that they often need to press pause on life while they pump and that their dream pump would be truly mobile and unplug.  Willow is a complete re-imagining of the breast pump – it is the world's first all-in-one breast pump that fits in a bra.
We are looking for a seasoned Player/Coach to lead our sustaining engineering efforts.  Qualified candidates will have at least 14 years of experience in mechanical product design, including experience shipping consumer and/or medical products, mechanism design, production design, and manufacturing methods.
Summary
Works independently or in a team lead role in identifying, recommending and implementing significant and/or complex design improvements to meet product development and regulatory requirements. May lead technical teams in the accomplishment of mechanical engineering activities. Communicates effectively and participates on cross functional development teams.
Responsibilities
Lead projects for released products to reduce costs and improve performance, quality and reliability
Interface cross-functionally to identify opportunities and solve product related issues, closing the technical gaps in engineering, manufacturing and customer care
Manage and prioritize workload, develop project plans and oversee project execution
Develop design specifications, FMEAs, DOEs, verification and validation protocols for new designs
Lead technical design reviews of products and design requirements documents
Establish internal test standards, methods and test fixtures for product reliability and factory
Execute design changes, navigating Design Control from Design Requirements thru Design Verification/Validation and Manufacturing Implementation
Use standard statistical analysis and problem solving techniques to determine product acceptance, setting tolerances and determining critical parameters
Drive root cause analysis and implement corrective actions as needed
Support the sourcing organization and supplier partners to optimize supply chain performance
Communicating as a team lead with other function groups, internal customers and outside vendors on a daily basis
Qualifications
16 yrs relevant industry experience and a BS degree or 14 yrs relevant industry experience and a MS degree
Experience in engineering management or technical leadership
Good knowledge of general engineering principles. Knowledge of regulations for medical device development (ISO13485, FDA) a plus
Strong technical experience in mechanical engineering discipline with excellent written and verbal communication skills is essential
Understanding of processes and materials used in high volume manufacturing
Experience in the following:
Design for manufacture of complex electro-mechanical products.
Expertise in Solidworks, design for injection molding. Experience in NX a plus
Demonstrated success partnering with electrical engineering in the development, test and production of electro-mechanical hardware products
Familiarity with geometric tolerancing and ANSI documentation
Perform engineering calculations and relating results to controlled tests, including statistical analysis, tolerance analysis
Writing product requirements and design specifications
Support equipment/facility/process commissioning and validation desired. Manufacturing experience a plus
Working on a development team with an emphasis on minimizing time to market
Experience working in cross-functional team environments is required
Experience in product development in a regulated environment a plus