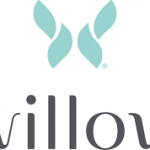 Website Willow
Pumping, Reimagined
The Director of Ecommerce plays a critical role managing and driving growth of our Direct-to-Consumer business.  As a team leader at Willow, you will be responsible for creating a mom-first, differentiated ecommerce experience that showcases our brand and innovative products, while working to continuously optimize site conversion and drive growth. You will be responsible for delivering best-in-class UX/UI, maintaining site operations, and ongoing performance optimization.  Your primary KPI is site conversion and you will be relentlessly focused on driving conversion through site features, tools, and differentiated, streamlined user experiences.  You will balance your focus on session conversion with an understanding of our considered purchase cycle and passion for building a deep and meaningful relationship with moms through content, service and community offerings.  In doing so, you will ensure that Willow achieves the full potential of our mission: Bringing joy to motherhood.
You are a balanced left-brain/right-brain thinker.  You are driven by data, leveraging the abundant data generated through ecommerce to drive decisions and optimization. You are able to generate a narrative through data analysis, delivering accurate business forecasting, insightful reporting, and prioritized optimization activities.  You incorporate an A/B testing/test and learn methodology into your projects and your overall project mindset.  At the same time, you are able to collaborate with creative and marketing partners to design delightful site experiences and a flagship brand experience on our site.  You ensure that our differentiated product is showcased and understandable to moms.  You are mom-first and customer-focused.
You will scale our team and development resources to meet the growth needs of our business.  You will bring demonstrated experience managing a technical team (front-end and full-stack developer) and will have the ability to collaborate with a full spectrum of cross-functional partners, including creative, marketing, product, operations, and finance teams.
As our business evolves and grows, you will ensure that our ecommerce site has a differentiated position within our cross-channel distribution mix, with unique, flagship features and programs.  You will enhance SEO and customer experience through differentiated content in partnership with the marketing and creative teams.  You are comfortable operating an ecommerce business in a complex multi-channel environment and you have scaled ecommerce businesses into international markets.   You are mobile-first in your mindset.
Reporting directly into the Chief Commercial Officer, you will be deeply connected to and motivated by our mission, and be a critical member of our commercial leadership team. Our ideal candidate brings a powerful combination of ecommerce business management, data analytics, creative thinking and customer focus.
About Willow: Founded in 2014, Willow forever changed the way women pump with the world's first quiet all-in-one, in-bra wearable breast pump. The Willow Wearable Breast Pump ditches the long tubes, cords, dangling bottles and loud sucking sounds so moms can pump wherever their day takes them. The company is experiencing strong growth and is poised for continued success in the booming Femtech space, which has a market potential of $50 billion by 2025, according to Frost & Sullivan. Willow's revenue grew 140% year-over-year from 2018 to 2019, and this year it will grow by nearly 50%. Willow's user base of pumping moms grew by 120% from 2018 to 2019. Perhaps most importantly, Willow is making moms' lives easier in a time where flexibility and the need to multi-task is even more important. Willow saves moms up to 240 hours per year in time that would have otherwise been spent tethered to the wall pumping.
What you'll do:
Leadership and vision: Set strategic vision for the Ecommerce business including driving the site roadmap, feature development, and UX/UI enhancements.  Build best-in-class, differentiated site experience that is both mom-focused and highly optimized for conversion.  Evolve the site experience to meet the needs of our growing business.
Growth: Drive revenue results, ensuring that ecommerce continues to be a vibrant, high performance, flagship channel within Willow's distribution mix
Forecasting and analytics: Drive ecommerce business demand forecasting and leverage data in all decision making, including A/B or multivariate testing and user testing.  Manage our ecommerce reporting tools and continuously evaluate analytics tools to ensure maximized use of data insights to drive the business.  Responsible for reporting on Ecommerce performance to the organization.
Customer focus:  Design and operate the ecommerce business as a mom-first channel. Deliver delightful experiences and bring a less-is-more focus to communications to ensure clear understanding of our product and purchase experience.  You build SEO strategies with a focus on serving mom, not just keywords.
Operational excellence: You and your team ensure that our site is fully operational and fully optimized.  You collaborate with cross-functional partners in finance and operations to ensure a streamlined customer experience and streamlined internal processes.
Management: Manage team of two developers; scale resources thoughtfully to deliver on business objectives.
Successful partnerships:  You are highly collaborative and cross functional, working successfully with cross functional partners in marketing/creative, product, customer care/experience, operations, and finance teams.
What you'll bring:
7+ years experience leading growing ecommerce businesses/brands
Proven ability to balance analytical thinking with passion for brand and customer (you're driving performance while delivering exceptional customer experiences)
Demonstrated excellence in forecasting and analytics. You have managed demand forecasts and/or P&L for ecommerce businesses and bring authority and expertise to this process for the organization.  You like to roll up your sleeves and personally dig into the data for forecasting and site analytics projects.
Demonstrated management of strategic site roadmap and site feature/program development.  Ability to evaluate and size opportunity and balance with resource requirements.  Understanding of development requirements and timelines.
Testing mindset and experience driving site testing and analytics tools and processes to inform decisions
Global scale on an ecommerce business: you're scaled ecommerce businesses into international markets and have experience with cross-border shipping and/or native ecommerce operations in international markets. You have demonstrated an ability to evaluate and invest in the right tools/technologies to enable profitable growth
Voice of the customer:  You're known for being close to the voice of the customer, designing service experiences and bringing forward recommendations to the business or product teams that enable Willow to continue to lead in innovation.
Fluency in ecommerce tools and ability to work effectively with and motivate a team of site developers. Experience with Shopify strongly preferred.
Technology savvy and highly analytical.  You see trends easily and enjoy connecting the dots.  You are familiar with latest trends, technologies and tools within the industry and work to ensure Willow is investing thoughtfully in our ecommerce technology suite.
Excellent communication skills: You can represent the ecommerce business at Willow internally and you can inspire team members to do their best work and to maintain a growth mindset
Experience working with a premium direct-to-consumer brand required.  Experience working with long-consideration, high-ticket products and understanding of the unique opportunities and challenges of selling these products within an ecommerce context preferred.
Passion: You are deeply passionate for what we do at Willow – bringing joy to motherhood. You energize and motivate others around you.
Bachelor's degree strongly preferred, Master's degree preferred