Full Time
Applications have closed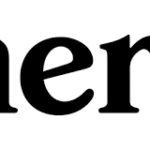 Healthcare should be as easy as self-care. Sex, skin, and hair solutions — on your terms.
Hims & Hers Health, Inc. (better known as Hims & Hers) is a multi-specialty telehealth platform building a virtual front door to the healthcare system. Hims & Hers connects consumers to licensed healthcare professionals, enabling people to access high-quality medical care—from wherever is most convenient—for numerous conditions related to primary care, mental health, sexual health, skincare, and more. Launched in November 2017, the platform also offers thoughtfully created and curated health and wellness products. With products and services available across all 50 states and Washington, D.C., Hims & Hers' mission is to make it easier for all Americans to access affordable care and treatment for conditions that impact their daily lives. In January 2021, the company was listed on the NYSE at an initial valuation of $1.6 billion and is traded under the ticker symbol "HIMS". To learn more about our brand and offerings, you can visit forhims.com and forhers.com.
Hims and Hers is looking for an experienced, hands-on Accounting Operations leader looking to build and own a core function within the accounting department focusing on all aspects of day-to-day accounting operations, including accounts payable, daily cash activity, payroll, equity administration and intracompany transactions. You will lead projects focusing on establishing and streamlining daily accounting processes to ensure transactions are recorded in a timely and accurate manner in the financial records.
Responsibilities:
Manage all aspects of day-to-day accounting operations, including accounts payable, daily cash activity, payroll, equity administration and intercompany transactions
Lead and supervise the team in daily accounting responsibilities, ensuring transactions are recorded and reconciled in the financial records in a timely and accurate manner
Perform detailed accounting review of processed transactions, reconciliations and activity, ensuring adherence to high standards of accuracy and completeness
Address ad-hoc requests and resolve issues arising from daily accounting operations processes
Enhance accounting operations procedures to adhere to the public company Sarbanes-Oxley Act control requirements.   Ensure accounting operations controls are performed and documented in a timely manner
Automate, streamline and re-design processes to develop most effective daily accounting operations
Restructure responsibilities and simplify processes to maximize daily accounting operations tasks performed by the offshore accounting function
Document procedure documents and training manuals for accounting operations function to quickly and effectively on-board new team members
Train and mentor accounting operations team members, focusing on skill set development and goal setting
Experience & Skills:
10+ years of experience in the accounting profession with a direct experience managing daily accounting operations in a public company required
BA or BS degree from top ranking university, in accounting, business administration or economics required
Top level critical thinking and analytical skills
Detail-oriented and exceptionally organized
Strong verbal and written communication skills
Ability to think through complex problems, determine proper processes, and derive accounting conclusions and present results to the team
Able to multi-task, prioritize, and manage projects/tasks in a fast-paced environment
Ability to be a team player, and ability to work well in both In-Person & Remote work environments
Preferred Experience & Skills:
3+ years of public accounting experience preferred
Netsuite and Bill.com experience strongly preferred